Holidays with the FCCLA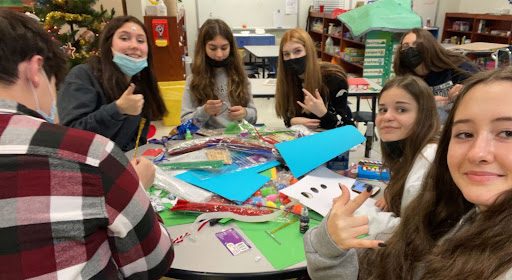 Gabi Cooper, Intro to Journalism Contributor
December 21, 2021
Family Career Community Leaders of America are busy as elves this holiday season. Club members were busy before break decorating the halls, visiting nursing homes, purchasing gift cards for needy, and baking many delicious desserts.
    Mrs. Renee Greene from Norwin High School is the adviser of the Family, Career, and Community Leaders of America, better known as the FCCLA. This program offers students opportunities to learn and excel in their adult life.The FCCLA teaches students how to make decisions for themselves, encourage democracy through the community, help prepare men and women for the multiple rules and challenges that are coming upon them, and promote Family and Consumer occupations and occupations surrounding it. 
     "FCCLA participates in Hobgoblin Hikes, coordinates Children's Grief Awareness Day, makes Valentines for Vets, and participates in Read Across Norwin by going to the elementary schools to read to young children," said Greene. "These are a few of the favorites. We also attend leadership meetings and compete in Family and Consumer Sciences events at the FCCLA State Leadership Conference."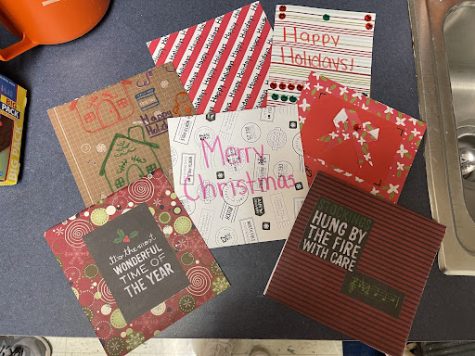 FCCLA is particularly busy around key school events and holidays.
     "Some of the activities we do throughout the the year include: pen pals, Hoco carnivals, Hobgoblin Hikes, Veterans Day cards,  Read Across America in the elementary schools, nursing home visits, Candy Cane Castle,and many more things," said Ashley Cramer, club president.
     The school was beautifully decorated with red and green streamers for the Candy Cane Castle to get into the Christmas spirit. FCCLA helped out at the community event where people brought their children to take pictures with Santa, play games, posed with student council members dressed as elves, princesses, and superheroes. Due to COVID, FCCLA members had to change the way they prepared for Christmas this year.
    "We were asked to bake desserts for the recipients of Meals on Wheels," said Cramer. "We also made cards to spread a little more Christmas cheer. We made brownies, a coffee cake,a cherry cake,and a chocolate toffee cake. We also sent out gift cards."
     Mrs. Greene and the FCCLA members quickly adapted to the changes that were made because of Covid. The cookies and the gift cards will be given out to community members in need.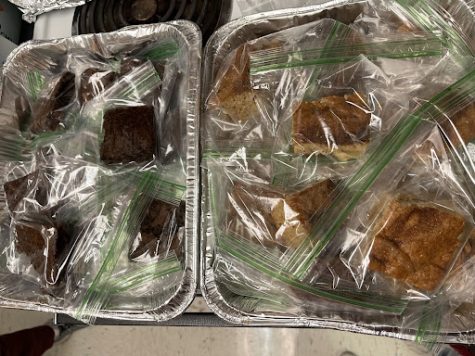 The FCCLA could not do everything that they had done in the past for the community but everyone is still very thankful and happy that they could participate and help make the community happy. The FCCLA considers this year a success!