Students coping with injuries
How student athletes get through injuries without being able to play
Imagine getting to play a high school sport: seeing everyone cheer for you, getting to play under stadium lights or playing in your high school gym. You are having the best time, then suddenly you can NOT play any more.
Unfortunately, many Norwin High School athletes end up getting injured while they are playing sports. Student athletes could be out for up to the entire season or only a few weeks. Injuries cause a lot of students distress because all they want to do is play their sport and have fun, but now they are doing rehab and recovering. Student athletes need to learn to cope with injuries to return to the field.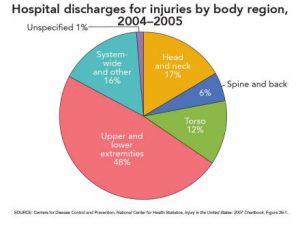 According to caryortho.com, an estimated 2 million injuries happen each year to student athletes, 500,000 doctor visits, and 30,000 hospitalizations.
Since there are so many injuries among students, they are going to have to learn ways to cope. If they do not learn then their mental health may be compromised.
"
"Although I couldn't play I still went to all the practices and game to support my teammates. ""
— Reagan Caper
"I think being injured had a really big impact on my mental health," said freshmen Adi Federovich, a soccer player and track athlete. "People a lot of times don't think about the mental aspect of an injured athlete. It's hard not being able to do things that make you happy and help take your mind off of life it's self."
One way that students like to cope is staying in shape. Most of them are unable to do that though because of their injury. So the way they stay in shape is doing rehab and recovering.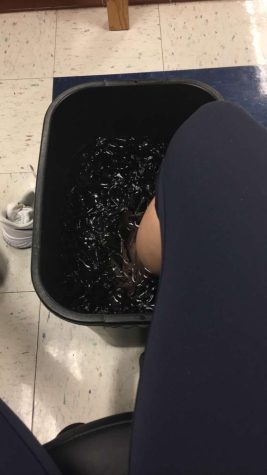 "I had to get surgery and was on crutches with no weight bearing for 2 months then probably a month with light weight bearing (with crutches) physical therapy for 3-4 months 2-3 times a week," said Lindsay Reese, a Norwin girls soccer player, in a recent poll. "I got to play the spring season (injury in fall) but I had to wear a sports brace. Got a second surgery a year later and was out for about a week or two."
Many athletes get injured and that is an unavoidable part about playing a sport. Athletes that do end up getting injured need to realize that it could be easier to cope if you take your time, rather than rushing it.
"I would definitely suggest not going to fast back into it," said Federovich. "Everything takes time and it's all a part of the process. It all happens for a reason and in the end life will carry on. Always keep your head held high and work your hardest to get back!"

Leave a Comment