Finding the Balance
High school athletes: A balance between school and sports
 It's a Thursday night and you just played at an important playoff game an hour away in your sport. You get home at 11:30 and still have to study for finals. You're up until you look at your clock and realize it's 2:00 in the morning. You have school the next day and need to wake up at 6:00 am in order to have time to get ready for the day. So, you go to bed with your half studied material, stressing about your finals. 
 Many student athletes feel this way and can relate to juggling the stress between academics and sports. Finding the happy medium between the two is not always easy, but the balance can be managed.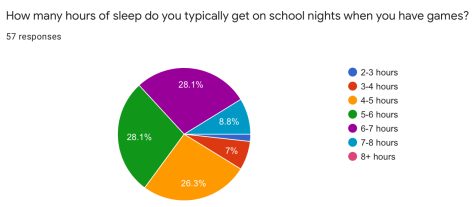 According to usnews.com, the organization estimates that 55.5 percent of all high school students play a sport.
This means that many high school student athletes are vulnerable to the stress between academics and sports.
In a recent 60 high school student poll for the Knight Krier about student athletes, 81 percent agreed that "time management and avoiding procrastination" are some of the best ways to balance school, sports, and mental health.
"
75% of U.S. high school students expressed boredom, anger, sadness, fear, or stress while in school.
— Research.com
These are great ways to manage school and sports, but there are also many other ways to cope with the stress.
"I have a planner where I write out my full schedule and I set aside time throughout the day specifically for homework and sports," said Norwin High School senior soccer player Reese Aquilio. "I also give myself small breaks when completing school work to make sure I am not getting overwhelmed."
Making sure to prioritize different things is a very important skill to have when trying to find the balance between academics and athletics, staying organized is a beneficial skill to have.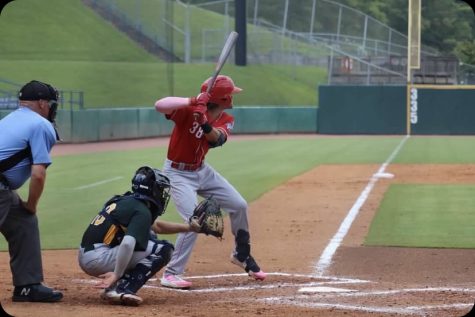 "Stay on top of your school work," said senior baseball player Jake Kendro. "Get it done as soon as you get it. School comes first then sports."
With a lack of an understanding environment around the student athletes, finding the balance can be even more challenging.
"The number one rule is family first, school second," said Norwin assistant varsity swim coach Lauri Federovich. "If they are stressed about school we allow them to miss in order to complete their school work. However we do implement time management skills. Sports can weigh heavy on an athlete's psyche. My motto is 'you can only control what you can control.' With that being said, I stress to them the importance of prioritizing their lives. And with anything that you do in your life; school, family, friends, work do not be lazy. Hard work does pay off."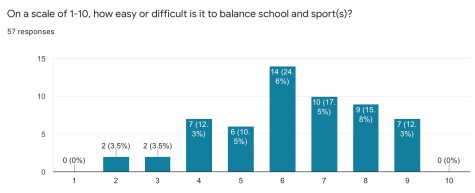 When individuals do not prioritize and stay organized, it not only affects them academically, but also athletically. Coaches notice these differences too, being stressed versus managing their time and finding the balance.
"I can tell just by their demeanor," added Federovich. "I have a good relationship with my athletes. I am like a second mother to most of them. They feel comfortable talking with me if they're upset or stressed about things. If things are bad, they will come to me prior to practice and talk. In doing this it reassures them that I know they're struggling. That way every now and again during the practice an occasional "you're doing great" or "keep it up, you got this" goes a long way."
Leave a Comment