Change in the air for Norwin Hoops
The 2021-22 Norwin Knights have a whole new identity compared to years past. 
"This year we play a whole lot faster and move the ball a lot more," said senior guard Michael Fleming.
Under new coach Lance Maha, the Knights hope to improve from the 7-14 record that they had last season… but it won't be easy. The Knights lost a handful of seniors from last season, but have some new players that they hope will take their place. 
"It's been a great adjustment with the new coach," said junior guard Adam Bilinsky. "We have a couple new guys stepping up to play their roles and I think they are filling the shoes of those lost seniors pretty well."
Up to this point, the Knights have had an up and down road. They started off hot winning their first 2 games, but as of late, have had some tougher opponents. They have lost 8 of their last 9 games, earning themselves a 3-8 record. One of the their biggest struggles has been scoring in the first quarter and early on. 
"I think shots just aren't falling early on and we may come out timid and not fully ready to play," said senior forward Ty Stecko.
With 7 games still remaining, there's still time for the Knights to get back on track.
"Once we dial in on defense, knock down shots and get our rhythm back, we will be back on top," said Bilinsky.  
The Knights are led by high flying junior Adam "Bomber" Bilinsky, who averages right around 16 points per game, and senior sharpshooter Michael Fleming, who averages 17. Fleming has made significant improvements scoring wise, as he averaged 10 points last season.
 "I just worked really hard in the off-season and spent a lot of time in the gym working on my shot," Fleming said. 
Stecko has also made a big jump this season averaging 10 points per game
"I think being in the game more and being able to have a bigger role helped me shoot shots more confidently,'' said Stecko. 
Juniors Justin Weaver, Mike Mihalov, and Ryan Edwards also play significant roles for the Knights.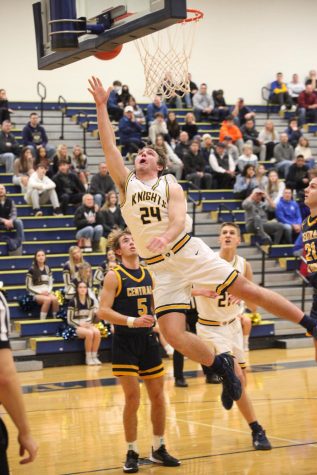 At the end of last season it was clear that changes needed to be made. With a talented group of players and a new coach, the sky's the limit.  They have a ton of talent, but just need time and commitment. With some experience under their belt, Norwin could be one of the most fearsome teams in the WPIAL.
Leave a Comment
About the Contributor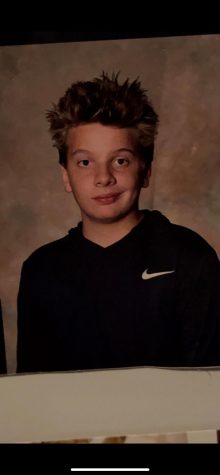 Joe Fitzgerald, Writer
Joe is a senior in high school and this is his second year writing for the Knight Krier. He is a multi sport athlete and he is very passionate about sports...