You are my sunshine; A legend lost
Local McDonald's celebrity Ruthie Shuster passed just two months shy of her 101st birthday.
"You are my sunshine, my only sunshine. You make me happy when skies are grey." When these lyrics were sung by a group of seniors in the middle of a busy workday at McDonald's, you know that it was a fun day for Miss Ruthie Shuster. 
On Jan. 16, Ruthie Shuster passed just two months shy of her 101st birthday. She worked at McDonald's for  over 27 years. She had 2 children, 5 grandchildren, 6 great-grandchildren, and many nieces and nephews. Ruthie always said that age was "just a number" and never let that stop her from doing what she loved, which included working at McDonald's and going Polka dancing.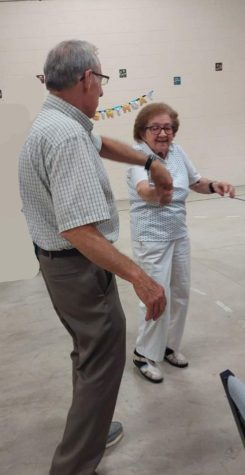 "Ever since I was little, I remember her singing. Every time we would go to McDonald's, she'd always be so happy and singing," said Miriam M., one of Ruthie's co-workers at McDonald's. "She brightened everyone's day. She was always so happy to see everyone and enjoyed everything about working there. Working with her was always entertaining because of how fun she was to be around. If Miss Ruthie was there, everyone was happy; workers, customers, everybody."
Anyone who came into McDonald's or she met, in general, became her friend very quickly. She always loved the company of little kids. She would sing "Ring Around the Rosie" with them and pass out puzzle books whenever she had them.
"She was always cheerful and wanting to help," said Luke M., an employee at Mcdonald's. "Her presence was always uplifting and made me want to work harder."
Ruthie had said to not dwell on memories and always urged to think of the happy ones. Her life reflected her belief of just taking one day at a time.
"Even at 100 years old she kept going, she was a doer," said one of her friends from McDonald's. "I'll never forget the warmth and kindness that she showed to everyone she met."
Ruthie was always humble and preferred to be known as "just Ruth" rather than the popularity she had for working at McDonald's at her age. She tried to keep her age a secret but when she was close to hitting triple digits, everyone knew.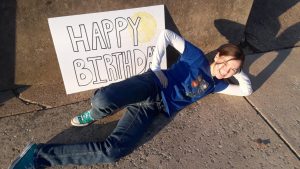 "I get paid," Ruthie said in an interview last year about her 100th birthday. "I pay my bills, and that's good. I never had a lot of money, but I've always had enough."
The joy she spread and the lessons she taught through the stories she shared will continue to live on in those who had the honor of knowing her.
"You'll never know, dear, how much I love you. Please don't take my sunshine away."
Leave a Comment
About the Contributor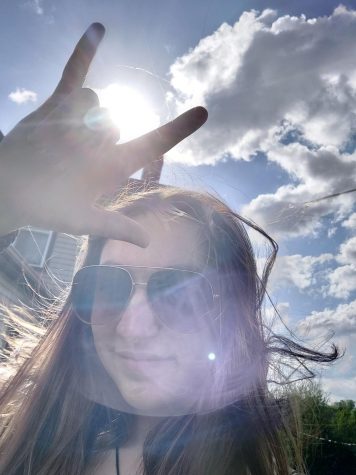 Mia Pierce, Writer
Mia Pierce is a sophomore at Norwin High School and a first year writer for the Knight Krier. In addition to writing for the newspaper, Mia is a leader...