"Scream" Review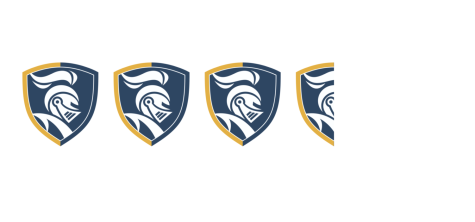 Amidst the dozens and dozens of sequels, prequels, spin-offs and reboots, the horror genre gets a fresh Ghostface with one of 2022's first biggest blockbusters: Scream. The fifth installment of the Scream franchise picks up a decade after the last killing spree in Woodsboro. After a number of killings and one brutal attack on Tara Carpenter's (a nod to Halloween director, John Carpenter) life, her sister, Sam, must return to her hometown to not only keep her sister alive, but face her past.
What Scream manages to do differently than other horror soft-reboots such as 2018's Halloween or 2019's Child's Play is poke fun at its own existence. Self-referential humor is nothing new to this franchise, with the famed "rules" being a large component of many of the earlier Wes Craven installments, but 2022's Scream dials this up to 11 by poking fun at internet fan culture through the in-universe film franchise of "Stab." Through this, the first directors other than Wes Craven to direct a Scream film, Matt Bettinelli-Olpin and Tyler Gillett are able to dissect the Scream films that came before, as well as what they are putting on the screen. Punxsutawney native and lifelong friend of Mr. Fleckenstein, Chad Villella, served as a producer on the film.
While "meta" commentary is all fine and good, it's not what defines a film. The returning stars of Neve Campbell as Sidney Prescott, Courteney Cox as Gale Weathers, and David Arquette as Dewey Riley, provide a strong center point and return to form that the latest Scream movie requires. These seasoned Scream vets don't steal all the spotlight, however. Newcomers Melissa Barrera as Sam Carpenter, Jenna Ortega as her sister Tara, as well as Jack Quaid of The Boys fame starring as Sam's boyfriend Kirsch all present strong new takes on older Scream cliches and provide some fun and interesting new dynamics.
The film can occasionally suffer from being too self-referential for its own good, falling into the likes of The Matrix Resurrections and Star Wars: The Last Jedi as legacy sequels that may seem hyper-fixated on the past of the franchise. However, Scream really pulls its punches by introducing many interesting new elements to the franchise, particularly with the character of Sam and her troubled past, to set up a whole new slew of sequels that will provide exciting new chapters of the series.
Being the first Scream film not helmed by late horror legend Wes Craven, Bettinelli-Olpin and Gillett had some large shoes to fill. Given their previous directorial outing of Ready or Not, they fit the bill to direct the newest installment for Scream. The new film makes references and homages to Craven and his work, but doesn't try to one-up the Friday the 13th creator… merely honor his memory and legacy.
As with any Scream entry, 2022's Scream takes the audience for many twists and turns. Just when you think you may know who the killer is, they're murdered in glorious bloody fashion right before your eyes. The latest Scream film keeps its viewers on its toes, and is a solid launch pad for a new wave of Scream movies that bring back longtime horror fans and introduce newcomers to the wonderful world of the Woodsboro Ghostface killings.