Linguistics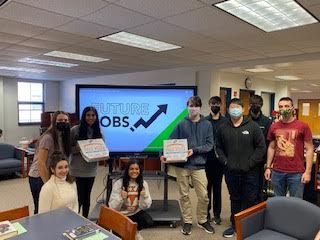 On January 27, nine Norwin High School students had the opportunity to join and compete in the North American Computational Linguistics Open Competition also known as (NACLO).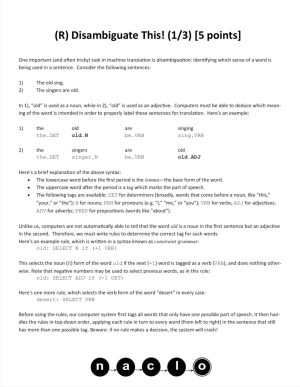 Students from throughout the United States and Canada compete in challenges that consist of 2 rounds. The first round lasts 3 hours, and only has 9 questions to answer. Then, the top 10% of all students throughout the country will proceed into the second round. If they continue onto the third round the student would go all the way to Europe; which they then have a chance to win money. 
     The challenges are based on a combination of different patterns and languages. 
     "My role is the adviser and also the site coordinator," said Ms. Ciminy St. Clair, sponsor for the competition.. "So we could have gone somewhere else outside of Norwin and then paid money to be able to do that. But, I wanted to make sure that we could invite as many kids as we could."
"
It seemed like a fun challenge. My friends and a few upperclassmen did it in previous years, so when the opportunity came this year, I jumped on it. "
— Shawna Sinchak.
     "I'm planning on minoring in French, and I find it interesting to look at different languages and see how the structures vary from our own," said Sinchak. " There were also questions that were similar to the Newspaper puzzle, cryptoquip, which was neat since that's the sort of puzzle you don't see in real life.  Having that other perspective and challenging myself to think in unconventional ways is a very valuable opportunity.  This competition is like no other, and it was great that we could just take the test within the school too." 
      After a long 3 hour competition, the 9 students were finally done. The students do not know what they have placed as of right now, but they should know their results by later this year. "I do not know if I made it onto the next stage yet, but competing was a fun challenge," said junior Jack Chaney. 
    The questions in the competition are very challenging and difficult. The students who participated have the option to practice some problems on the NACLO website. "The most challenging part was the use of different vocabulary that I didn't know. It just added to the confusion," said sophomore Rex Wu.
     Norwin participated in the NACLO competition in previous school years; along with competing last year via Zoom.
     "I participated two years ago – the competition was online last year, so I did not do it," said Chaney. "I had fun the first time, so I decided to do it again."
Leave a Comment
About the Contributor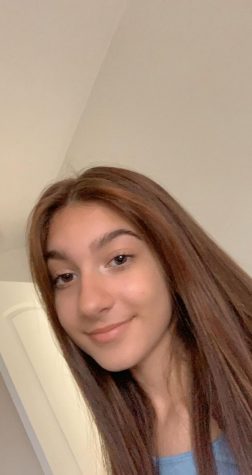 Maria Janiga, Secretary
Maria is a second year writer, the secretary of newspaper, and a junior at Norwin High School. Maria is extremely excited to write articles for the newspaper....