KREATIVE KORNER: Revived Fashion Trends
What recycled fashion trends are the best?
Fashion is cyclical. Each year, items and accessories that are seen as fashionable aren't new. Clothing concepts and outfits are constantly recycled over time. Things that were popular in the 1960s, 70s, 80s, 90s and even the early 2000s are constantly coming in and out of fashion. 
I personally love the fashion cycle. Seeing clothes on the street that were popular in my parent's teenage years and before is such a nostalgic feeling, despite me not being alive at that time. Fashion cycles also allow people to repurpose their old clothes, thrift for items and even shop sustainably through vintage clothing stores. 
There are a few items that stand out to me that I believe are the best revived fashion trends. 
     5. Overalls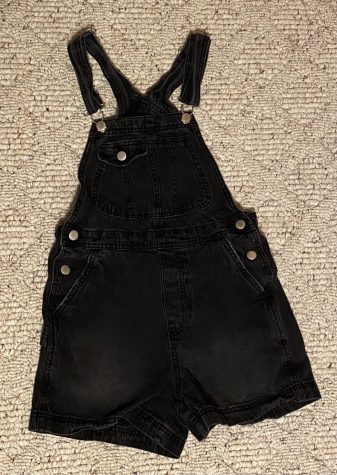 Being popular among the youngest of fashion enthusiasts, overalls are not everyone's favorite clothing item. However, I think that they are a very versatile part of anyone's closet. Having been most popular in the 90s, overalls are making their rounds again. With a wide range of styles, colors and fabrics, the variety that exists these days is astronomical. I personally think that overalls are a must have because, depending on the style, you can match them with anything. From a t-shirt to a bulky sweater, overalls compliment it all. 
    4. Corduroy pants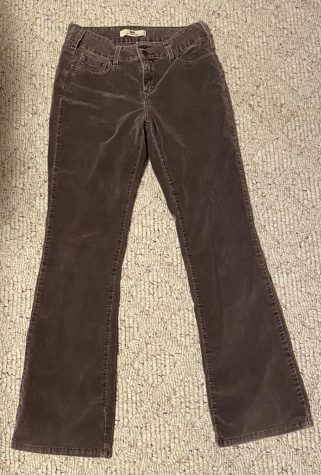 A staple of every anti-establishment themed closet in the 70's, corduroy pants may be a controversial pick for my top five revived fashion items. I personally think they are fantastic. With a wide variety of colors and styles to choose from, corduroys are the perfect pants for fall and winter. They're soft and comfortable, and they match most tee-shirts and other tops. I personally love 70's fashion, and the flowy blouse and corduroy pant combo is one of my absolute favorites. 
     3. Crop tops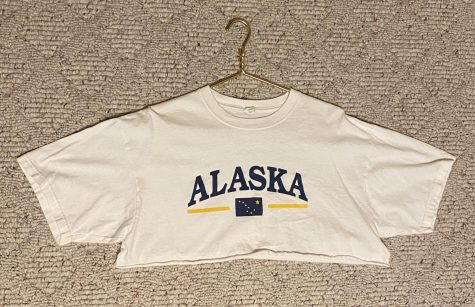 Crop tops are arguably the most popular DIY of the last decade. Coming into popularity during the 80's aerobic craze, crop tops have left the realm of athleisure and broke into the closets of most teenage girls around the globe. With a ridiculous amount of possibilities, crop tops are one of the most versatile styles. Whether it's a cropped sweater for a cutesy library date or a cropped tank top for a summer concert, the crop top style can be applied to nearly every situation. The pure versatility and popularity of the crop top is enough to make it onto my favorites list. 
     2. Flannels
I am totally partial when it comes to anything related to grunge fashion. As any original Nirvana fan can tell you, flannels were a true staple of the nonchalant 90's grunge look. As anyone who walks through the halls of Norwin High School can tell, flannels are back with a vengeance. They come in all colors with all kinds of combinations; they match with just about any black or white t-shirt, and they are readily available at just about any thrift store. I simply love the way that adding a flannel just elevates any casual outfit. Throwing one over one of my many band tees is one of the best ways to guarantee that I'll get a compliment on my outfit.
     1. Doc Martens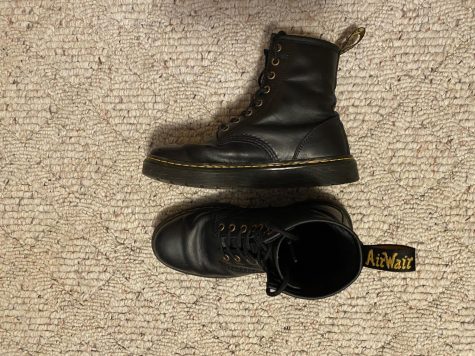 One of the most recognizable boots of all time, there is no doubt in my mind that Doc Martens are the most superior revitalized fashion item of all time. Despite not being made like they used to be, Doc Martens are sturdy boots with a tremendous lifespan. Another staple of the 90's grunge scene, Doc Martens have become a popular choice for many in the wide array of alternative subcultures. Being able to go with any outfit, Doc Martens are a well worth it investment for the right person. With a rich history in communication between people with lace code, Doc Martens are a boot with a long valued past and a wonderful future. I truly hope that these boots, a consistent variable in my outfits, continue to live on and bring joy to future generations.  
Leave a Comment
About the Contributor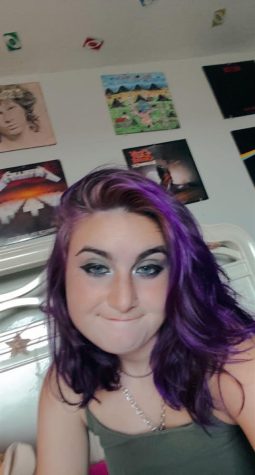 Elizabeth Long, Writer
 Elizabeth is a senior and a second year writer for the Knight Krier. She is the Vice President of the Science Challenge Squad, Treasurer of the Student...