Mario griddies his way to the Olympic Games
A "Knight LIAR" special edition
As of Monday, March 7, freshman Mario Breauchy is officially an Olympic qualifier. For what? you may ask. One word: griddying.

Breauchy will be competing at the 2024 Olympic Games in Paris, France in the 100 meter griddy.

"Only the griddiest can hit the nasty griddy, and obviously I am qualified," Breauchy said.

The clear key to Breauchy's success has been the top-level training he received from coach Brian Fleckenstein.

"We've been working at elevation to really get [Mario] prepped to build his aerobic engine," Fleckestein said. "We've also been doing a lot of mechanical directions and feel we really got him ready to roll. But as always, the race is gonna come down who wants to griddy more. Who wants to really griddy."

Knight Krier

Breauchy has faced his fair share of criticism and adversity in his Olympic training, but has maintained focus by keeping clear vision.

"How does a kid from North Huntingdon, with one leg longer than the other, win races?" Breauchy said. "All my life people have been telling me, 'You're too small Breauch,' 'You're not fast enough Breauch,' 'Give up your foolish dream Mario.' But they forgot something… I have to win."                                                                                                 

One of the turning points of Breauchy's journey came three years ago, when he beat his brother Andreas for the first time.

"I've always thought of myself as the best griddier of the family," said Andreas Breauchy. "But after seeing what Mario did in that race, I knew I could never be as sturdy as him."

Breauchy will face the toughest competition in the world at the Paris Olympics, including former 100m world champion Usain Bolt, who will come out of retirement specifically for this race, as well as Kansas City Chiefs receiver Juju Smith-Schuster. Breauchy, however, feels completely confident in his ability to take home gold for the U.S.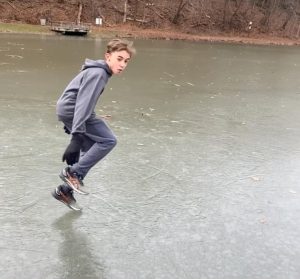 "Griddy or gritty, I have both mastered," Breauchy said. "Success doesn't happen from luck. Training day 'n night (Kid Cudi reference) to perfect my griddy is what separates me from the rest."
Keep an eye out for Breauchy at the Paris Olympic Games, which start on Friday, July 26, 2024.
Leave a Comment
About the Contributors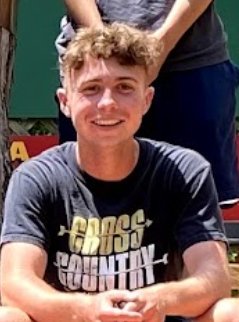 Max Christopher, Writer
Max is a second year writer for the Knight Krier.  He is a senior at Norwin High School who, in addition to the school newspaper, is involved in cross...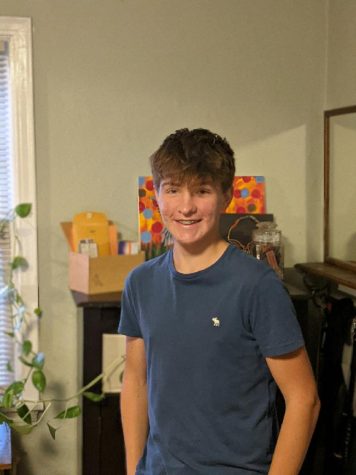 Oliver Hinson, President/ Website Manager
Oliver is a senior, and he has been a part of the newspaper staff for 3 years. He covers a wide range of topics, from school news to student features,...