Liz's top ten songs
Music columnist Elizabeth Long describes her top ten favorite songs.
As an ameteur music connoisseur, I have a lot of opinions when it comes to the things that I listen to on a daily basis. Generally, I am a big pop punk and rock fan. My dad and I spend an absurd amount of time scouring the internet for the next classic rock band coming to Pittsburgh. I have seen bands like Iron Maiden, Metallica, Greta Van Fleet, The Rolling Stones, and Green Day live in concert. I will listen to just about anything. I know a lot of people say that, but it couldn't be more true. 
After years of making dozens of Spotify playlists, I have finally resorted to one huge playlist that has all of my favorite songs on them. When I get tired of a song, I simply take it off. Listening to music in this fashion has allowed me to easily identify my most favorite songs. Welcome to Liz's top ten (in no particular order)!
10. "You Can Have the Crown" by Cole Hallman
A cover of Sturgill Simpson's 2013 song, Hallman is very successful in achieving the folk sound needed to pull off an accurate rendition. With a very raspy and versatile voice, Hallman sings the growling lyrics with ease. Being quite different from the other songs on this list, I think that it provides a nice variety to my listening experience. 
9. "Hold On Till May" by Pierce the Veil
A very emotionally charged song, "Hold On Till May" is quite similar to a majority of Pierce the Veil's discography. The intensity of the vocals, accompanied by some of my favorite drum fills, makes this song unforgettable to me. The complex story of the song is told effectively through lead singer Vic Fuentes and featured singer Lindsey Stamey. It's one of my favorite songs to scream-sing in the car.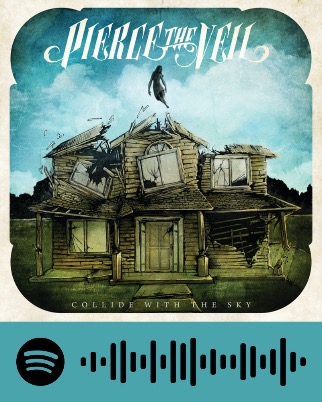 8. "California Snow" by Weezer
My loyalty to Weezer unwavering, this is one of my all time favorite Weezer songs. The high pitched synthesis throughout the song sets it apart from other works on this list. There is nothing in particular that makes this song stand out amongst all of the other Weezer songs, besides its very catchy chorus. This song is very singable and I love it. The song is repetitive enough that it fulfills my love for the chorus, but isn't too repetitive that it's annoying.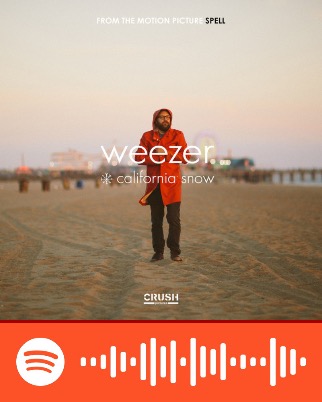 7. "She Got Arrested" by The Interrupters
When I promised diversity in my music taste I meant it. The Interrupters are the only ska band that I have heard that I liked. With a very upbeat and jumpy rhythm, "She Got Arrested" is consistent with the rest of The Interrupters' music. Lead singer Aimee Allen makes this song irresistible with her raspy voice. It's mildly addicting to listen to her tell the story of a girl running from the police, and I would do it again and again.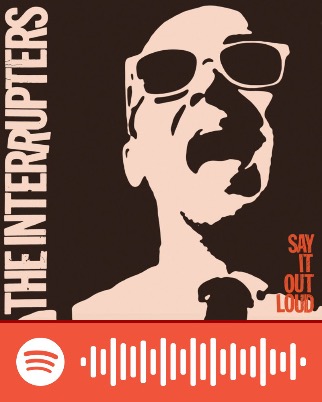 6. "Cold Cold Cold" by Cage the Elephant
The attractiveness of this song originates in the vast difference between the subject matter of the song, and the almost tropical nature of its sound. While lead singer Matt Shultz sings about a feeling of imminent doom, the remainder of the band plays an accompanying track that almost mimics the type of songs you hear while waiting in line for shaved ice during the boiling summer. It's quite satisfying to listen to.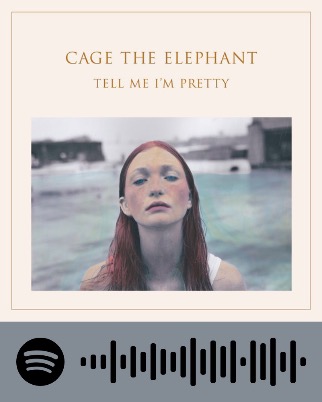 5. "Subway Sick" by j solomon
A 2021 single about the strange effect the big city can have on people who are far from home, the echoing nature of the vocals gives the song an angelic sound. The lighthearted backing track is perfect for the nature of the song. It is upbeat enough to be perfect for summer drives with the windows down. Like all of j solomon's music, his gentle voice is what makes the song stand out.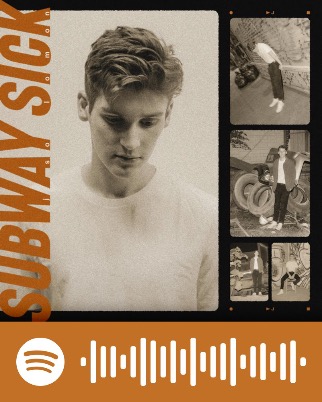 4. "All You Wanted By Michelle Branch" by Hot Mulligan
With the easily identifiable scream-talking vocals of post-emo music, Hot Mulligan is no doubt one of the easiest bands to scream along to in the car. Luckily for me, this is one of my favorite pastimes. Having seen Hot Mulligan perform this song live, I am only more confident that it is one of my all time favorites. It's upbeat tempo and nearly offbeat vocals make it a very good song to jump and dance around to. It would be nearly impossible for me not to.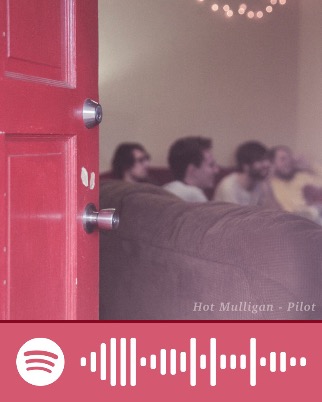 3. "Apartment" by Modern Baseball
This song is defined by its quick changes in tempo. It starts off gentle and soft and rapidly becomes fast and upbeat. A nostalgic storyline of a group of young friends and a guy with a crush, the song is overwhelmingly relatable. A common theme of Midwest emo and pop punk bands like Modern Baseball is relatable lyrics and songs. "Apartment" is a very appealing song with a story that is familiar to teenagers across the country.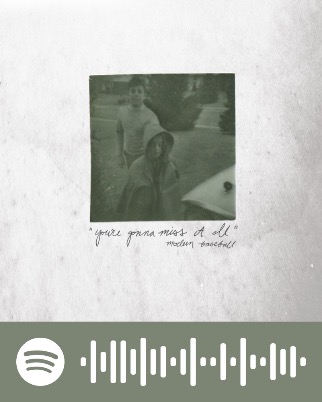 2. "Never Say Die" by Black Sabbath
One of my biggest disappointments is that I will likely never see Ozzy Osbourne perform live. In my opinion, Osbourne is one of the most talented vocalists of the classic rock and metal age. He sings so clearly and his range is unbelievable. His fantastic vocals along with Tony Iommi's guitar riffs make this song as good as it is. Being one of the heavier songs on this list, I can safely say that if there was a Black Sabbath song I would listen to on repeat, it would be this.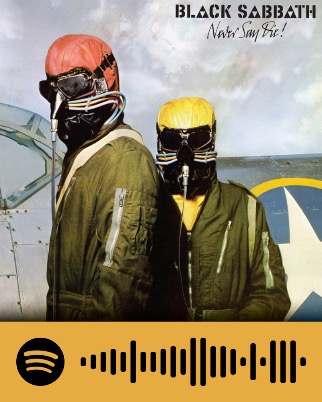 1. "Bang Bang" by Green Day
Off their 2016 album Revolution Radio, "Bang Bang" is one of my favorite Green Day songs. It is very difficult to pick my top favorite so I will leave it at that. This song is very upbeat with an addictive rhythm. Drummer Tré Cool keeps the song in rhythm with consistent and repetitive drum fills. Lead singer Billie Joe Armstrong truly makes this song what it is through his nasally and almost nonchalant delivery of the vocals. I am a huge 90s pop punk fan, so this list wouldn't be complete without a Green Day song.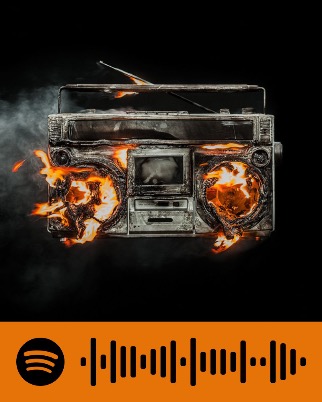 Leave a Comment
About the Contributor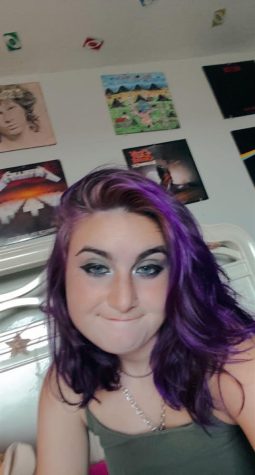 Elizabeth Long, Writer
 Elizabeth is a senior and a second year writer for the Knight Krier. She is the Vice President of the Science Challenge Squad, Treasurer of the Student...