Peer Mentor and Buddy Club

On every second Wednesday of the month students participating in the Peer Mentor and Buddy Club come together after school at Norwin High School.
The Peer Mentor and Buddy Club is where students with and without functional needs come together for activities, snacks, and even attend unified events to promote inclusion and school pride.
The purpose of this club is to have students come together to realize all the support that they have from their fellow students in the school. Students involved in this club always have a positive outlook and create memories of their high school life for the club.
Each meeting the students attend is different, consisting of a variety of activities. For example, meetings with the kids to get to know one another are a part of the club, along with playing team games, creating different projects including gingerbread houses, and helping out one another to show support. Not only is this club an eye opening experience and fun thing to join, it also brings out the care, respect and support for all. 
Some of the students in Peer Mentor and Buddy Club have currently been involved with helping at Knights Cafe, which is located in the cafeteria of the Norwin High School. The students involved with running Knights Cafe learn how to deal with real life money transactions and learn how to interact with their fellow students. Currently, the members of the Peer Mentor and Buddy Club are collaborating for a mid-April  talent show to put on for all the members in their club. Each of the members of the club were given different talents to perform. For example, there are announcers, dancers, cheerleaders, signers, actors and even a baseball throwing competition. The talent show is a great activity for all the members to experience teamwork. Activities like this are all throughout the year and continue to keep all students involved with their peers! Some of the other events and activities that the club has been involved with was, A homecoming carnival and parade in September, And pumpkin making event along with a light up night in October. The club also is involved with the Special Olympics which was recently attended in December. The most recent event that the club attended to was the "Polar Plunge" which was in late February. 
"Peer Buddy and Mentor Club is fun and we always do fun activities," said senior member Matthew Bosley. "I made a ton of new friends and became closer with people. Peer Mentor and Buddy Club helped me learn new life skills and how to work with my peers."
Peer Mentor and Buddy Club is a great way to meet all sorts of new friends and form unbreakable bonds!
"In order for kids to function they need peer support, the best teachers are your peers. You learn skills in a way that peers can reach kids better than teachers can," said Mrs. Essay, co-adviser of club.
The Peer Mentor and Buddy Club was organized 7 years ago by Mrs. Essay and Mrs. King. This club is the most inspirational experience for the kids participating in the club. The life choices members make, while being involved is such an inspiration to get to know all of the kids not just as mentors, but as friends.
"Because of Peer Mentor and Buddy Club, students can find a new outlook and career on their goals," said Mrs. Essay.
Peer Mentor and Buddy Club is always looking for new members! If interested there are posters hanging up around the Norwin High School hallways with a QR code you can scan! You can also contact any of the club officers or email Mrs. Essay at [email protected].
Leave a Comment
About the Contributor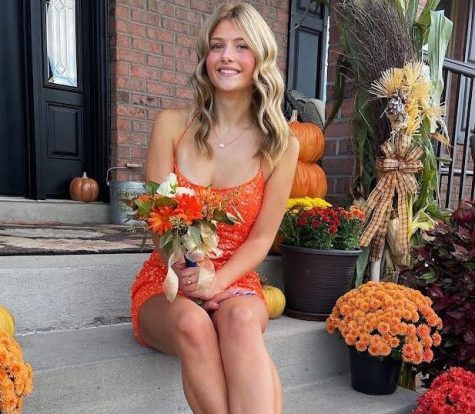 Aylee Hornstrom, Writer
Aylee Hornstrom is a Senior at Norwin High School. This is her second year writing for the Knight Krier newspaper. She enjoys working with special education...