Money Matters at the Financial Reality Fair
An essential part of adult life is being able to manage your money effectively.  The Money Matters class sponsored a Financial Reality Fair on April 20 where Norwin students practiced managing their finances based on what their future career will pay.
"It was a real eye opener to see just how I might have to manage my money once I graduate college and get a job," said senior Cassie Dye. "I think this will really help me to more carefully manage my money when I first start out."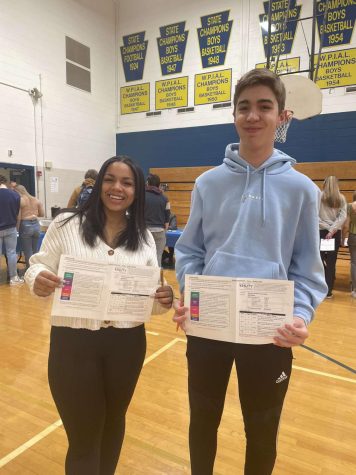 Volunteers from the Norwin Teachers Federal Credit Union, Norwin Chamber of Commerce, as well as members from other local credit unions, set up stations with financial advice.  The tables are set up with living costs that adults would encounter once they are making a living. 
"I believe that financial responsibility is everyone's responsibility," said Roseann Novotank, President of the Norwin Chamber of Commerce. "We need to make sure you are good with your money so you can continue to keep our community strong and vibrant."
Students started off by choosing a career and researching the average income, then they would choose how they would spend their money. There were several stations such as food, clothing, special events, and housing where students went to make a decision on how they would spend their money on these essential items. Students choose a career with corresponding median salary with chosen career to see if they can juggle the financial realities they will face on their income.
"It was fun but also a little nerve wracking managing what my future income is going to be," said Julie Fekete. "I plan on going into a field where I will make a decent amount of money but I never really thought about how to divide it up until now."
"Although I'm only a sophomore, this was a great learning opportunity for me. I felt like I've really got an understanding of what being a criminal justice lawyer is really like," said sophomore Mollie Ruffin. "I will always remember this experience as I venture into the next two years of high school and as I look into college."
Money Matters is semester class taught by Mr. Aftanas. Since the class is only a semester there are two reality fairs per year. Due to Covid, the last 4 Reality Fairs have been cancelled but this semester it returned.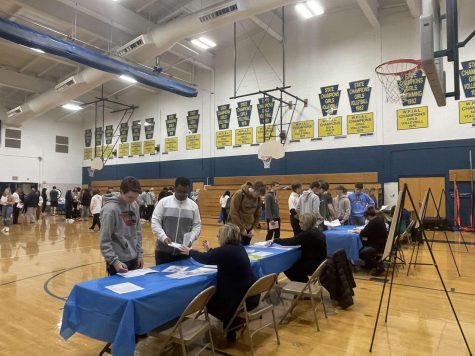 "The main goal here is to give students a realistic viewpoint of what it's like once they get out on their own," said Aftanas. "A lot of the expenditures that we are learning about are things students don't have to pay for now so simulating them allows students to start thinking about how they would like to manage their money."
This preview of adult life has become a welcome resource for many students, especially seniors.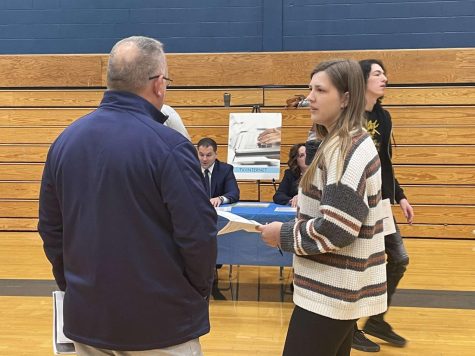 "Being able to simulate my expenses has really helped me to see what will be important to me once I'm working and out on my own," said senior Carly DiPaolo. "I'm excited to see what my life has in store for me. I feel much more prepared for the future now than I did before."
Leave a Comment
About the Contributors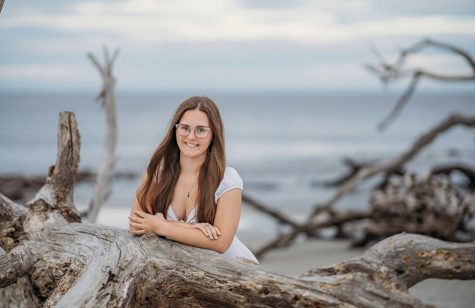 Ashley Cramer, Vice President/ Editor
Ashley is a Senior at Norwin High School and has been participating in writing for the Knight Krier for two years. She also is the club president for Norwin's...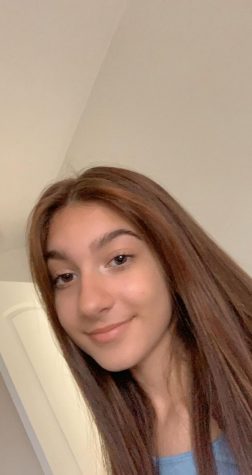 Maria Janiga, Secretary
Maria is a second year writer, the secretary of newspaper, and a junior at Norwin High School. Maria is extremely excited to write articles for the newspaper....