Knights Lacrosse team filled with new faces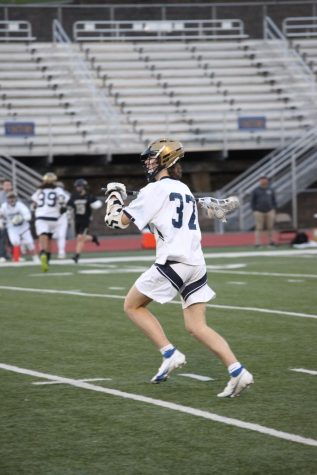 The Norwin Boys Lacrosse team finished their season with a 3-10 record, however they dealt with unfortunate circumstances all season.  The Knights had a handful of senior contributors graduate, so there are quite a few new faces that are playing varsity for the first time including multiple freshmen. In addition to this they've also struggled with a number of injuries including, one of the more significant ones, senior forward Braden Petarco who battled injuries all season.
 "I think me going down affects us because I played a big leadership role teaching young guys on the field," said Petarco. 
Despite the shaky performance from the team as a whole, there were a number of bright spots, most notably Junior midfielder  Ryan Frankovic who had 16 goals in 13 games. 
"Getting into club lacrosse has introduced me to better competition and coaching allowing me to take my game to the best it can possibly be,"  Said Junior Ryan Frankovic. 
The Knights record might not show it but they are a talented team. Two of their wins they had were blowouts in which they beat Allderdice 13-2 and beat Gateway 17-1. Their biggest problem is they need time and experience for all the underclassmen to get used to playing High School Lacrosse for the first time. 
"Last year the majority of the team were seniors who have had to hone their skills and develop, but now the majority of the team is freshman who aren't yet used to playing high school lacrosse," said Frankovic.
 The positive about having a younger team that has many underclassmen is most of the guys they have won't be graduating. With a lot of returning talent the Knights have a lot to look for too for the future.