New tech clubs take Norwin by storm
VIDEO CLUB…….
This year the brand new Video Club, run by Mrs. Swick, is ready to tackle the 2022-23 school year. We had the chance to ask her some questions about the new club!
Q: What kind of activities do you see the Video Club doing throughout the year?
I see the Video Club working on numerous projects throughout the year.  We will start out with short videos highlighting the people, classes, and activities that make Norwin so special.  We will then move onto more in-depth features and possibly even try our hand at livestreaming some activities or athletic events.   We will work closely with Norwin's other media outlets such as KWIN, the Knight Krier, and our District PR Director which will strengthen overall communication in the Norwin community.  
Q: How do you see this new budget and equipment advancing the Video Club and KWIN?
Having new equipment provides endless possibilities for our Club.  We are able to be mobile and conduct interviews and video spotlights from anywhere on Norwin's campus and beyond.  This equipment is state-of-the-art, so training will be necessary.  The more we learn about its capabilities, the more we will be able to accomplish.
Q: Why do you think Video Club would be beneficial to the Norwin student body?
I feel that being a part of the Video Club will help students be creative while becoming an influential part of the Norwin community.  Students will be part of the pulse of Norwin in providing strong communication of what's happening in our school and District. The video club is more than just being the person in front or behind the camera.  We will need students interested in the planning, scheduling, and production behind the scenes to make our club successful.  It will be a great program to be a part of for students with an interest in Media, Communications, Journalism, etc.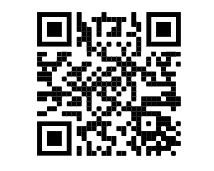 Q: When do you see the Video Club starting up this year?
Mr. Leighty is getting all of the equipment up and running so we anticipate sign-ups happening in the very near future.  The Club start date will be announced on KWIN, but interested students can sign-up now using this QR Code.


————
E-Sports Club…………
The much anticipated E-Sports club is finally taking off this year to the excitement of many. General Manager Mr. Salany was happy to talk with us and answer some of the questions we had, ready to jumpstart the club.
Q: With a new club, finding members to start can be a challenge. In which ways do you feel you will recruit new members?
I think our best asset, in regards to recruiting new members, will be word of mouth. We will certainly be hanging up posters on school bulletin boards as well as making announcements via KWIN, but our hope is that students will be having so much fun along with all the positive vibes of growing as a gamer that word will spread quickly.  After all, gaming is a social activity that brings many types of students together to achieve a common goal.
Q:  What changes will you be making to the club based upon past years?
Since this will be our first full year established as a club Mr. Cicconi and I know we will be making changes and improvements constantly as we strive to find the best way to engage as many students as are interested in Esports.
Q: What type of events do you see the esports club participating in this year?
Based on the competitions available and the types of students interested in those competitions, we will be deciding soon which events we will be participating in.  Rocket League is the top runner right now, but we will definitely be including more as the year progresses.  We are also planning to have in-house events where students can compete in a tournament against other students in the club.