Asian Lantern Festival
Dinosaurs are currently running rampant in Pittsburgh. 
The Asian Lantern Festival is back on Aug. 12 through Oct. 30 at Pittsburgh Zoo & PPG Aquarium for the remainder of the fall. 
The festival, which celebrates Asian culture and history, includes the traditional walking tour of the zoo. However, unlike normal, the paths that lead throughout the premises are dotted with large, realistic lanterns of different dinosaurs and endangered animals. 
"My favorite lantern was a dinosaur lantern because it moved like a dinosaur would!" Norwin student and zoo patron Laci Kingerski (11) said. "It was neat to see!"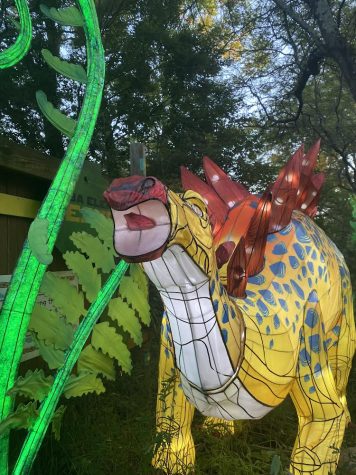 As the festival is open from 6:30 to 10:30 pm, the dark sky makes the lanterns glow bright. Tickets are purchased for a time slot and one of the best times to go is around 7:30 pm because the animals are still and it's just turning dark. While the various animals are still around and able to be viewed, but the lanterns truly steal the show. 
"It was so much more special than a normal day at the zoo," Norwin student Sydney Rose (11) said. "However, you do not see any animals. The lights were the attention grabber for many people."
Adult tickets are available on the zoo's website for $22.95 and are available for Thursday through Sunday from now until Oct. 30. Ticket prices include both admission and all the entertainment available within the zoo. 
"I found out about the event from my dad, who learned about it while watching the news channel PTL (Pittsburgh Today Live), which focuses on local news around Pittsburgh," Kayla Cessna (12) said. "My family wanted to go and check it out since we've never gone to something like this before, and we go to the zoo every year."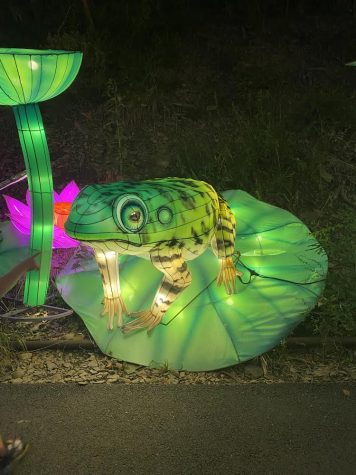 While indoor facilities such as the aquarium and primate habitat are closed during the event, the zoo makes up for it by providing entertainment and foods from various Asian cultures. Each day features a different performance, ranging from Tae Kwon-Do (Korean martial arts) demonstrations to lion dances (Chinese dancing tradition). The various food stands and restaurants throughout the zoo introduce limited edition foods like roasted edamame and miso butter street corn.
"One thing I learned about [Asian] culture was the themed food they presented to the customers," Kingerski said. "They had Asian cuisine, which was awesome!"
As the lanterns will only be around for a limited time, it is best to take advantage of the event while it is available. 
"This event was something that'd I'd never seen anything like," Cessna said. "and it was so pretty with all the lights."
Leave a Comment
About the Contributor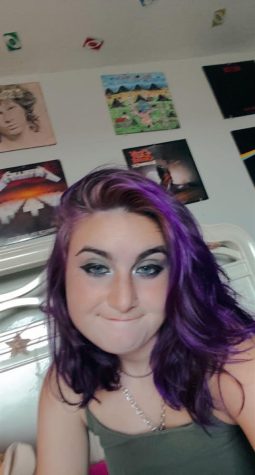 Elizabeth Long, Writer
 Elizabeth is a senior and a second year writer for the Knight Krier. She is the Vice President of the Science Challenge Squad, Treasurer of the Student...