Raising the stakes
     What's been the biggest achievement of your high school career?  Was it scoring a 1450 on the SAT?  Or maybe ranking top 20 in the class?  Maybe you finally made the cut for varsity basketball, or asked out that person you've had a crush on for years.  These are all big milestones in the career of any high school student.  But, have you ever put out an album?
     Utilizing music as a creative outlet and a form of expression is nothing new, but for a high schooler that's something that takes a lot of courage and skill.  Earlier this fall, senior Andrew Bilinsky released an album on all music platforms.  The album, entitled Sweet Early Summer iPhone Demos, was released on Sep. 23.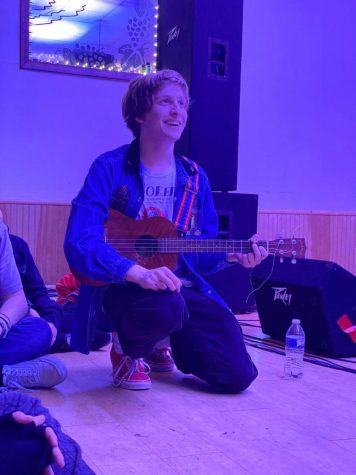 "I don't know from where I pull the motivation to do stuff sometimes because I feel like I have absolutely none of it," said Bilinsky.  "But at the same time, as a person who expresses himself through art, I feel a constant NEED to make stuff."
     This desire to "make stuff" extended the whole way to creating a full album.
     "I think the concept of an album of music, not just one song but MANY songs, and artwork to go along with it, always spoke to me on some level," said Bilinsky.  "A project that you put loads of time and effort into that, when you're done, is this tangible thing that holds lots of weight, subject matter, and emotion."
     Upon interviewing Bilinsky, it was clear that his deep love and passion of music and art was something he felt the need to express and share with the world.
     "I like finding ways of expressing the core of who I am to anyone who will listen – anyone who'll care – because I'm a freak and I'm compelled to do that for some reason," said Bilinsky.  "When it comes to music, I think there needs to be passion present. Obvious, clear passion."
     Bilinsky isn't alone, however.  Among the many talents at Norwin, the quartet simply known as On Your Nerves released an EP – Raising the Stakes – this past Friday, Dec. 18.
     "Our entire EP has been very positively received, but I love it when someone says that there is a song in particular that really sticks with them," said senior and lead singer Caleb Andrykovitch.  "It's the greatest feeling in the world when I can see one of our songs make an impact on someone."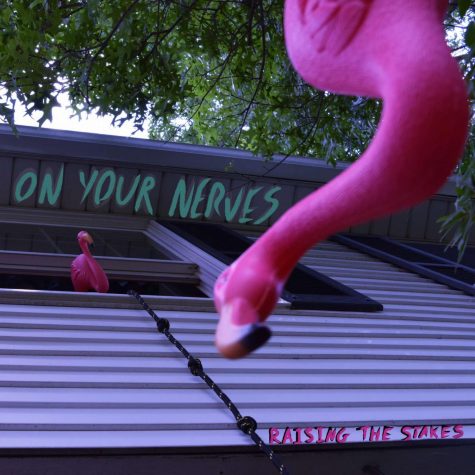 On Your Nerves is comprised of Andrykovitch as lead singer and rhythm guitar, seniors Seth Toops on lead guitar and Kevin Turcovsky on bass, and junior Evan Blenko on drums.  While being stuck in high school may be seen as a restriction to most artists, the group uses this to their advantage.
     "All of our songs were formulated around relatable high school experiences," said Andrykovitch.  "When we were writing these songs we really wanted to be ourselves. Which is why it sounds so angsty and energetic!"
     While one might be inclined to think that if a bunch of high schoolers could pull something like this together, so should anyone else. 
     "We spent about 6 months in the studio recording our instruments and vocals," said Andrykovitch.  "After that it took us a few months longer to mix and master everything since the COVID outbreak hit."
     The group has been together for nearly two years now, and doesn't seem to show any signs of slowing down, having performed at almost 20 live events and many more on the way.
     "The most rewarding part has been everyone's anticipation leading up to [the EP] and their support," said Blenko.