International Kitchen: Jamaica
    Ham, stuffing, mashed potatoes and gravy, topped off with some apple pie for dessert. To most of us, these foods commonly end up on our dinner tables during the holiday season. What if we had goat curry, oxtail, and sorrel juice instead? To Rochelle Lawrence, these are her holiday dishes.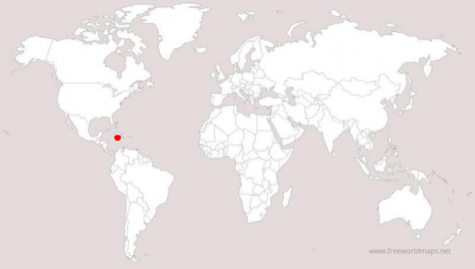 Lawrence immigrated from Portland, Jamaica to North Huntingdon in July 2019. She currently lives with her aunt and uncle. Her cousins and older sister Raechel, who graduated from the Norwin High School in 2019, are not living in the house anymore and away at college.  
     "When I moved here, there were a few things that I noticed very quickly," said Lawrence. "Besides the climate, the people were different. In Jamaica, everyone was very friendly and approachable. Here, people are a bit intimidating."                                                                                  
     During the holiday break off of school, Lawrence usually returns to Jamaica to celebrate with her friends and family. Due to the travel restrictions, she is unable to this year.
     In December, Lawrence is one of many Jamaicans who celebrate Independence Day, Emancipation Day, and Christmas. Although Independence and Emancipation Day do not occur during December, many Jamaicans still celebrate them then. 
     "We get almost the entire month off of school. We are always having dinners and attending church services together."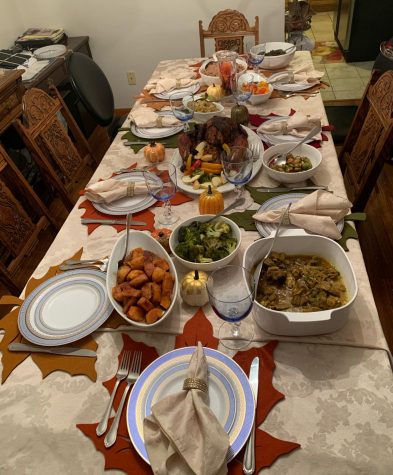 Just like how many of us gather on Thanksgiving and Christmas, Lawrence and her family meet together to celebrate over a delicious feast.
     "When there are a lot of people meeting together for dinner, we all cook the food outside over a fire in the backyard together. No one brings already made food."
     Typical foods at Jamaican meals are dumplings, curry chicken, and bammy. 
     "Curry chicken and dumplings are my favorite Jamaican food. The dumplings most people here are familiar with are not the ones I know. A few months after moving here, I went to a Chinese restaurant and ordered dumplings. Let's just say that I was shocked at how different they tasted compared to the ones I'm used to. "
     Aside from fried food taking place on Jamaican's dinner tables, a lot of natural foods do as well.
"Ackee and codfish, which is the national dish, are always on our tables during meals."
           Ackee-fruit, native to West Africa, has a buttery, creamy, and smooth texture. When combined with codfish, the dish has a somewhat mild, sweet taste.
     "Food seems so much more processed here [United States]. In Jamaica, most food comes straight from the farms without any processing." 
     While our cuisine and holidays might be different from Jamaica's, there is one holiday that unites Americans and Jamaicans.                                                                                           
     "Christmas is the biggest holiday in December. We get two weeks of school off so we can attend church services every day."
     Christianity plays a large role in Jamaican society.
     "Even though my town is very small, there are three churches. Even though not everyone is religious, it is embodied into our lifestyles."
     Lawrence's traditional holiday meals are different from what most Americans are used to. However, she believes that Americans should be more open to trying foreign cuisine.
     "I definitely think they need to try authentic Jamaican food.   It has flavors that I haven't been able to find in any food in the United States. I think Americans are missing out on cultural foods. I believe that if people are more open-minded when trying international foods, they will really enjoy it."