Inside the Classroom: AP Environmental Science

Sustainability and making the world a better place: that is the aim of the AP Environmental Science course. For students who want to work in a scientific field in the future, or ones who just enjoy being outside, it truly is the perfect pick.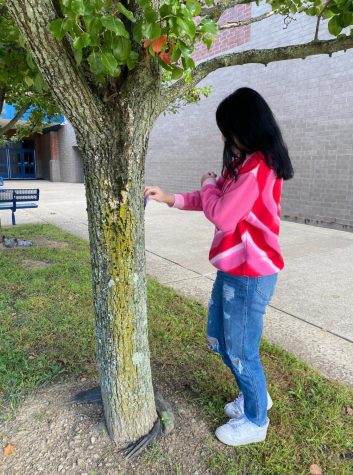 AP Environmental Science, taught by Mrs. Joyce Muchoney, is one of the many Advanced Placement science classes taught at the high school. It has a vast curriculum covering a multitude of topics including, but not limited to: biogeochemical cycles, nuclear energy, evolution, global warming, and many more ecological subjects. 
Although the class involves quite a bit of notes, just like any other science class, it also entails many engaging labs that help the students gain skills and knowledge that will help them in college, and potentially, their future careers. 
"AP Environmental science is an interdisciplinary class," Muchoney said. "There's a lot of different skills students can learn. Everything from fieldwork activities that are done commonly at a college and professional level, to understanding more about making good energy choices within your own home. For example, choosing between natural gas and electric heating."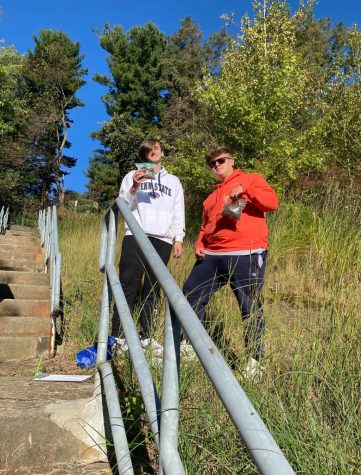 The students thoroughly enjoy all of the activities they do in class, and look forward to their double period of AP Environmental Science everyday. 
"I love getting to go outside and look around at the little things," student Aiden Yuscinsky (12) said. "It makes you think about how amazing the world is and how beautiful nature can be."
The skills that the students learn translate really well to the real world. 
"[Environmental science] is a growing field with lots of career opportunities and it is a good real world class," Muchoney said. "I think a valid criticism that students sometimes have is that they feel that high school didn't do a great job preparing them to live independently as an adult. We cover a lot of things that help with that in this class."
Recently the students completed their biodiversity lab. It consisted of two parts. In the first part, the students collected soil samples from two different habitats, a field and forest habitat, and counted and identified any organisms found within the soil. The second part consisted of the students laying down sticky traps at the edge of a field habitat. Over the course of 45 minutes, the sticky traps caught a series of organisms. The students counted and identified these organisms as well. Their data was then used to determine the biodiversity, or variety of species, in the habitats.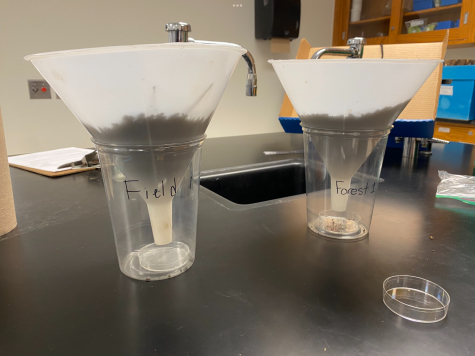 "The most interesting lab we've done is the biodiversity lab," student Sydney Harris (12) said. "We collected soil samples and caught insects on sticky traps then identified what we found."
Experiments and investigations like this make up the cornerstone of the AP Environmental Science curriculum, and are usually students' favorite part of the class. 
When it comes to organizing schedules and picking classes, students often have different reasoning for choosing certain classes. When it comes to AP Environmental Science, however, all students choose it because of their fascination with the world around them. 
"I took AP Environmental because I am fascinated with the ever growing problems that the earth is facing," Yuscinsky said. "Whether that's global warming, deforestation, or ozone depletion."
Leave a Comment
About the Contributor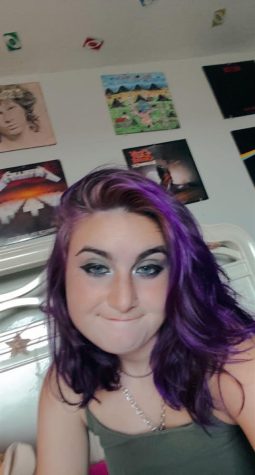 Elizabeth Long, Writer
 Elizabeth is a senior and a second year writer for the Knight Krier. She is the Vice President of the Science Challenge Squad, Treasurer of the Student...