Aflame: See you at the pole
Knights of Faith members as well as other Norwin community members partake in globally recognized event of prayer.
September 28 was National Day of Prayer and the event "See You at the Pole" is a globally recognized event where students gather around a flag pole to pray. It serves as an opportunity for people from all different walks of life to come together for a common cause. 
"
"Never let that fire in your heart go out. Keep it alive… Pray!" "
— Romans 12:11-12
Sept. 28 was the day that "See You at the Pole" fell this year with the theme being "Aflame." With a significant verse being Romans 12:11-12, students were inspired to ignite the fire of faith in their soul and to keep it burning. The group was granted permission to pray before the main flag pole in the front of the building this year, rather than around the monument where it had been held in previous years. 
"The turnout at See You at the Pole was great!" Knights of Faith Leader, Paxton Stauffer said. "We got probably about double the people we got last year and it was really moving to see."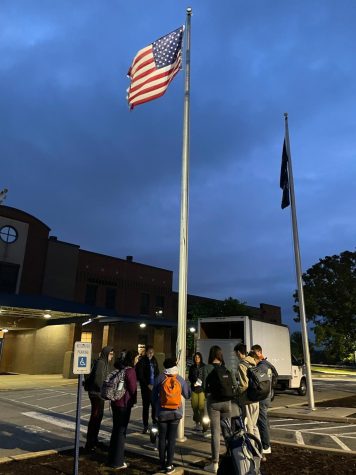 "See You at the Pole" was one of the first events that Knights of Faith organized for Norwin to kick off this year. With the major change of leadership this year as well as moving beyond the effects of COVID-19, like fluctuating numbers of members, this served as a way to hit the ground running.
"Coming out of the struggle of COVID we've been able to do a lot more outreaches so far this year," Stauffer said. "It's been really nice because last year just felt like a lot of planning for outreaches that would usually fall flat. It's been nice to get so many done so far and it's not even the end of the quarter!" 
Knights of Faith also organizes many other events throughout the year reaching out to students in many different situations. 
"The Knights of Faith's mission is for its members to share the message of the Gospel of Jesus Christ through their actions and they do this in a number of ways," said Mr. Salany, advisor of Knights of Faith. "The most typical way they do this is by meeting up with Norwin's athletic teams and other student clubs where they will pray for them and their specific pursuits and treat them to a sports drink or something sweet to eat. Other common events of recent years have been setting up a free hot chocolate stand during lunch periods in those cooler months of the year and visiting local assisted living home to visit their residents near the holiday season."
"
I believe the driving force behind everything I get to see our members do is their personal faith in Jesus Christ and, subsequently, their best attempt at living a life as Jesus lived."
— Mr. Salany
There will be many events to come from Knights of Faith and anyone is encouraged to join and check out their meetings which occur on the second and fourth Tuesday of each month. 
"We genuinely just want to spread the love and word of Jesus through acts of service and hospitality. No strings attached!" Nina Labby, a leader of Knights of Faith said. 
Leave a Comment
About the Contributor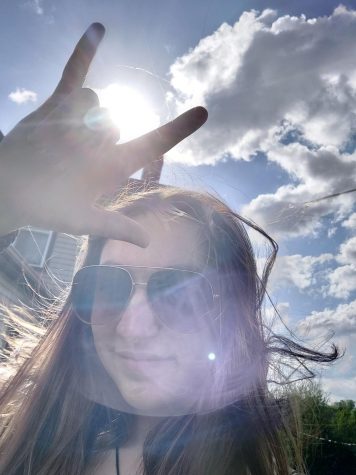 Mia Pierce, Writer
Mia Pierce is a sophomore at Norwin High School and a first year writer for the Knight Krier. In addition to writing for the newspaper, Mia is a leader...