Tropical Smoothie making an appearance in North Huntingdon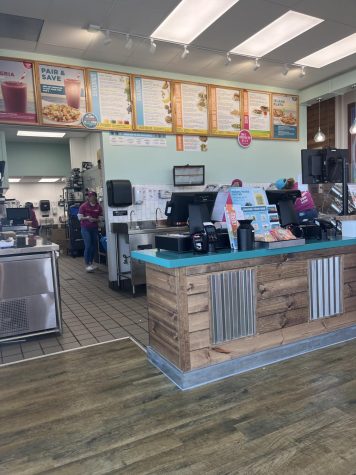 A new tropical storm has stirred up in North Huntingdon this October–Tropical Smoothie Cafe, which is located on Mills Drive near the other hot spot in town, Crumbl Cookies.
Tropical Smoothie provides customers with a variety of smoothie flavors and foods. At Tropical, they only have a regular size which compares to a medium or large, and a kiddie size which compares to a small.
Over the weekend Knight Krier staff, Aylee visited the Tropical Smoothie Cafe to try out a smoothie and food.
The menu consist of many varieties of smoothies: Super Veggies, Balanced Fusions, Fruit Blend ins, Tropical Treats, Supplements and Fresh add in smoothies. There are also many choices of food that are based to be more out of the ordinary and towards the "tropical" side.
When walking into Tropical Smoothie the environment is a experience everyone should try. Inside they have places where you can sit if you prefer to eat inside, or just while your waiting to sit down. Tropical Smoothie also has a drive thru option for their customers.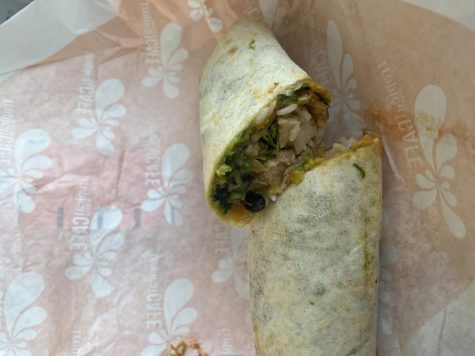 Here are a few student reviews of the food and drink items at Tropical Smoothie Cafe:
Aylee Hornstrom Newspaper staff (12): The best smoothie and food combination to get from Tropical smoothie cafe is a Beach Bum smoothie and a Baja Chicken wrap. The Beach Bum smoothie is a mix of strawberries, bananas and chocolate. It's the perfect combination if your looking for something with fruit and chocolate. The Baja Chicken wrap is filled with flavor. It consists of grilled chicken, rice, beans, avocado and salsa. If you like spicy foods it's a perfect amount of spice and flavor in order to enjoy your meal.
RATING: 10/10.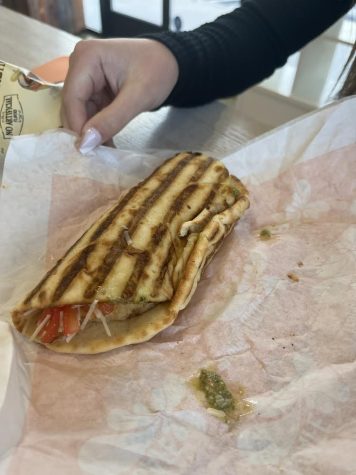 Emily Davis, Student at Norwin High School (12): Mocha Madness is definitely my favorite smoothie. The perfect balance of coffee and chocolate makes it very top tier. If your looking for something to wake you up and looking for sweetness, this one is definitely for you. I definitely recommend. My favorite food to get is the Hawaiian BBQ flatbread the flavor just melts in mouth, its sweet and tangy at the time. If you're looking for something new and unique this is perfect for you.
RATING: 10/10
Tropical Smoothie does gives out a lot of rewards. If you download their app for the first time and scan your recent receipt you are eligible for a free regular sized smoothie of any kind (add ins are additional). For every receipt you scan it gives you points into your reward account. If you reach a certain amount of points, you can choose between different rewards. For example if you reach 450pts, you can redeem a free breakfast item etc. For every dollar, you get 10 pts. It is a pretty good deal if you do go to tropical smoothie a lot.
On Saturday October 28, Tropical had a Grand Opening event. They were giving out free smoothies for a year to the first 50 paying customers who arrived by 8 am. (Free smoothies limited to 1 per week for a year). On this day smoothies were also $3.99 for anyone who came in. On Oct. 30 Flatbreads were also 3.99. Tropical Smoothie offers a lot to their customers which is very good for their business. Their marketing concept seems to have really dragged in everyone of all age groups.