New A.D.–Norwin welcomes Mr. Michael Burrell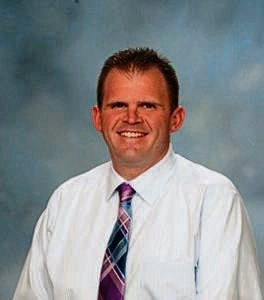 The Norwin School Board voted to hire Mr. Micheal Burrell as the new Athletic Director Monday Aug. 17. Burrell was hired with a ruling of 5-4 by the board and his  first day on the job was Aug. 31. 
     Burrell previously worked as the athletic director at Greensburg Salem for over a year and a half. 
     Burrell attended Hempfield School District, and when he graduated he went to California University of Pennsylvania.    Burrell was active in sports while he was in his teenage years. He played golf, football, and baseball. 
     "I've always liked working in the athletic administration," said Burrell. "It's one of the things I have really enjoyed doing and it's something I've loved for a long time." 
     Given the pandemic we're faced with Burrell is still excited for the 2020-2021 sports season this year.
"Norwin has great coaches, great kids, and great kids," said Burrell. "It is truly a great place and I want to help the program grow in any way I possibly can." Burrell also recognizes Norwin's great standing with WPIAL and plans to keep it that way. "I want to make it the best possible."
     Burrell admits it has been a difficult time in education and especially in the athletic realm with all the guidelines to follow and not being allowed to have spectators. "I think we always need to focus on the positives," said Burrell. "I'm glad we're able to still have a season because a month or two ago that was in jeopardy." 
     To keep busy in the pandemic Burrell says that it made for a lot of preparation time for the upcoming school year. 
     "We just need to try and stay positive."