12 is too much
College Football's parity problem
This week saw the fall of the 6th-ranked Oregon Ducks as they lost to the #25 Washington Huskies 37-34. Washington QB Michael Penix Jr. was 26/35 with 428 total yards and 2 td's. Heisman trophy contender Bo Nix sustained an injury on his right leg during the contest as the Washington defense held Nix to only 334 total yards.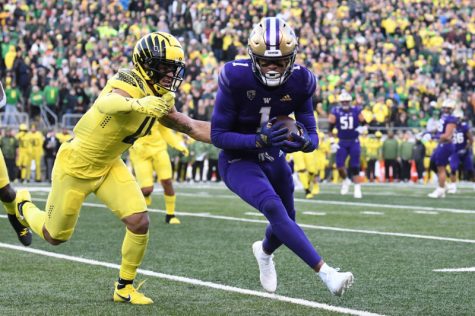 The top 4 teams continued to win as Georgia, Michigan, and Ohio State won big in their in-conferences games. College GameDay arrived in Austin Texas as the #18 Texas Longhorns faced off against the #4 TCU Horned Frogs. The battle between the two was a hard fought battle as no team could truly get their offense going. Max Duggan put 14 more points on the board for the Horned Frogs in the second half. Duggan had a costly mistake with a fumble in the last 5 minutes as Texas took it to the house, but that wasn't enough to save the Longhorns as the undefeated Horned Frogs hold on 17-10.
This week's AP poll shows a telling sign that the future of college football's CFP rankings system grossly overestimates how many teams are truly capable of playing for the national championship.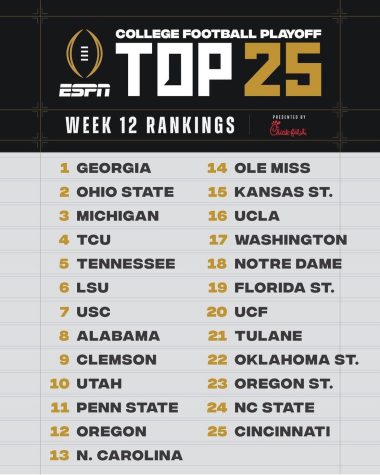 Outside of the usual suspects of Georgia, Ohio State, Michigan, and TCU, the rest of the Top 10 up to the Top 15 show very few teams that deserve a chance to play for the championship. Tennessee is a 1-loss SEC East team that doesn't have a chance to play for the SEC Championship. Do they deserve to play for as National Championship?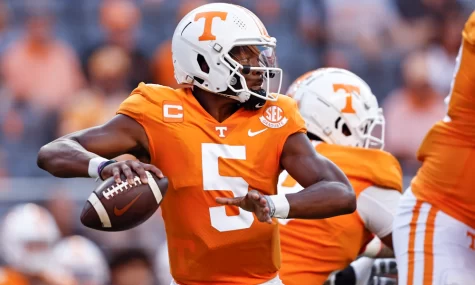 Tennessee has 2 wins against AP top 10 teams with #8 Alabama (then #3) and #6 LSU (then #25). They also squeaked by a then-17th ranked Pitt team. To play in the SEC championship, they would need Georgia to lose their last 2 games which we know won't happen. Sitting at #5 at 9-1 is a very comfortable position this year for them as if just one of the 4 teams ahead of them loses, they're in. Tennessee is deserving of playing for a national championship as they are seen as the best offense in the country.  Their lone loss is to #1 Georgia, is an impressive lost and have shown they can compete with the big boys.
#6 LSU should not be here. At the start of the season, Head Coach hire Brian Kelly and the Tigers were projected to be a 6-7 win team, which was a fair assessment. The Tigers have shocked many as an ultra-competitive 2-loss team as Jaden Daniels has had a great season after transferring from Arizona State.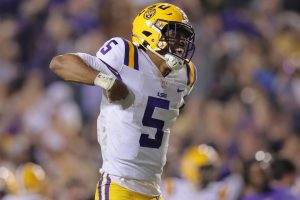 LSU lost to #20 Florida State team by 1 in the first week of the season which was a heartbreaking defeat. Since then, their only other loss stands against #5 Tennessee 40-13 as they knocked down #7 Ole Miss and #6 Alabama in back to back weeks. The Tigers have 2 games left and are projected to win out and into the SEC Championship game against the #1 Georgia Bulldogs. LSU will most likely lose that game as early projections are predicting a Georgia win by at least 15 points. LSU will not be in the championship race much longer unless they are able to pull of the upset and if they do, LSU could possibly be the first 2-loss team to reach the CFP.
These first 6 teams have a legit shot to go into the top 4 even though I don't believe the Tigers deserve to be playing for a national championship, if they are able to beat the Goliath of College football than my position will change. Outside of those top 6, the only other team you can consider as a voter is a 1-loss USC team but they're route to getting into the playoff will be challenging. If USC is PAC-12 champions and win out, I don't think I would put them ahead of a team like Tennessee. It's also possible that TCU and Michigan lose 1 of their final 2 games and launch a 12-1 USC and 11-1 Tennessee into the top 4. That is not the most likely scenario as TCU is favored in every game forward and Michigan and Ohio State can go either way.
The NCAA is expected to expand the CFP to 12 teams in the next 5 seasons, but is this the best way forward? I don't believe so. The potential make up of the 12-team playoff is interesting to say the least.
The statement from NCAA.com on the expected field goes as follows: "The 12-team Playoff will be made up of the six conference champions ranked highest by the committee, with no minimum ranking requirement, and the six highest-ranked teams not among the conference champions. The four highest-ranked conference champions will be seeded Nos. 1 through 4 and will receive a first-round bye. The other eight CFP teams would play in the first round (No. 12 at No. 5, No. 11 at No. 6, No. 10 at No. 7, No. 9 at No. 8) held at the higher seed on a campus site or another location selected by the higher seed."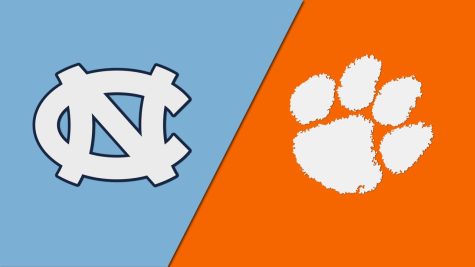 I am not a fan of this system as it shows that the 12 best teams in the country will not play for the illustrious National Championship. I don't believe teams like Clemson/UNC (ACC Championship) or Tulane/UCF (AAC Championship) should be sniffing championship contention this season. The true reason why people want to see this is to see more teams in a chase for the playoff. The concept of a March Madness style bracket to settle a National Champion is something that can only work in college basketball as college football is incredibly demanding. 19-21 year old kids have to play an extra 2-3 possible games per year which can be exhausting and tiring on a developing  young adult.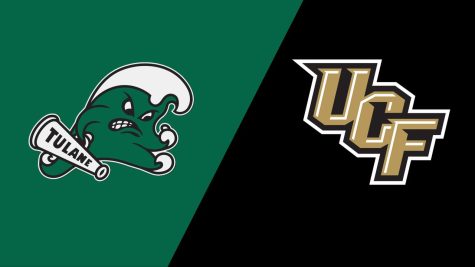 In addition, the NCAA is notorious for their malpractice of stealing the surplus labor value of their workers (players) which make them billions of dollars per year. According to Spry, "On June 30th, 2021, Pennsylvania passed a bill that would allow for their colleges and institutions to participate in Name, Image, Likeness (NIL). Pennsylvania is one of the first states to see the legislation go live, as it is effective July 1, 2021. Governor Tom Wolf signed Senate Bill 381, which contains Article XX-K, allowing intercollegiate student-athletes the ability to earn compensation for the use of their NIL."
College athletes have never been compensated for the work they have produced. One could only imagine how much a Johnny Manziel, or Vince Young, or Tony Dorsett would be worth and the value they produced for their teams and the NCAA at large. The blind theft of hundreds of thousands, if not millions, of athletes has been on display for generation and only recently have people seen the negative sides. It's always been a dark shadow carrying behind the NCAA name and people have understood the weight of the theft, yet, only in the last 15-20 years have their ever been legislative change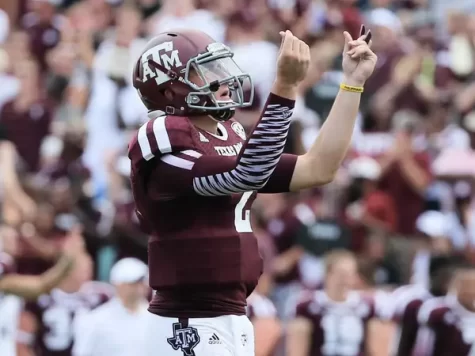 The reason this argument is prevalent is due to the exorbitant amount of money the NCAA profits off of having these games played during mid-December to early January. CFP semifinal games average around 19 million viewers per game and this expansion is expected to help college football achieve $2 billion in revenue per year.
People love football and they never want football season to end, so, it doesn't. Every year or 2 a failed spring football league comes to aid football fans during their miserable months without football. You can always watch the Canadian Football League if you'd like during that times but fans are satisfied once trainings camp and the Hall of Fame Game comes around every year.
The CFP should not be expanded in my opinion as it doesn't account for the 12 best teams and it directly makes hundreds of millions of more for the leagues involved, yet doesn't compensate the athletes which make these games possible.
Leave a Comment
About the Contributor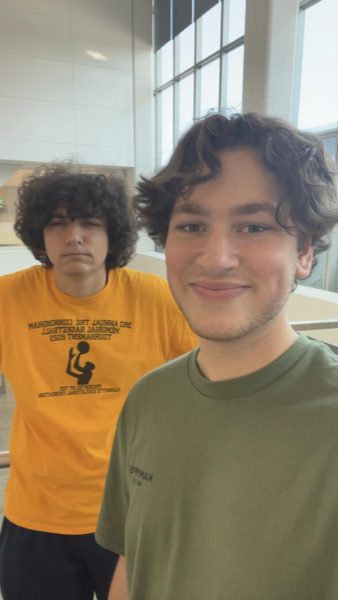 Anthony Olshanski, President
Anthony is a Senior at Norwin High School and is the President of the newspaper. This is his second year as a part of the staff as he continues his role...