Caroling the Night Away at Norwin High School!
A. Sweitzer, Intro to Journalism Contributor
December 9, 2022
Everyone was rockin' around the Christmas tree after the Norwin High School combined winter concert on Thursday Dec. 8! There were so many feel-good Christmas songs that left everyone jingling with joy!

Norwin Live YouTube

In the high school auditorium, Norwin's combined winter concert featured the Chamber Singers, Bel Canto Choir, Show Choir, Concert Choir, and Freshman Choir. All choirs sang varying holiday songs from 7pm-8:30pm, helping the audience, and those watching it on YouTube, get into the Christmas spirit.

"This will be my first choir concert with the traditional choir structure," said Liz Szymanski, Chamber Singers President."Last year, I participated in two Winter choir concerts due to being in different groups, and of course, my sophomore year was interrupted by the Covid-19 shutdown."

Covid-19 has had a grasp on our daily lives for years. Ever since more bans have been lifted, everything has been going back to "normal," which includes traditional choirs and other high school concerts being back in full swing! This year's combined winter choral concert was a hit, featuring many well-known Christmas songs we all have grown to love.

"I don't think a High School winter concert is necessarily 'popular' amongst the public, but I do think it is a nice experience for friends and family members of the singers," said Szymanski. "By extension, I do think that community concerts, shows and performances outside of a scholastic setting are more popular."

Every year, there are a select number of songs that are performed at winter choral concerts. These songs have such a special meaning to the members of the choirs and the directors. This year, newer songs have been added as well, appealing to all audience members.

"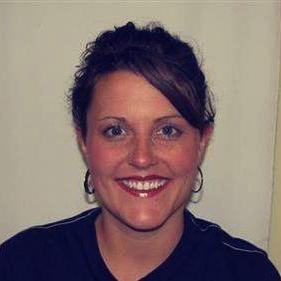 That's the beauty of tradition united with music; it brings people closer together and creates lasting memories.
— Mrs.Lauren Scheirer, chorus teacher
"We have a few traditional songs we incorporate throughout the years," said Lauren Scheirer, Choral Director at Norwin High School. "These songs were never intended to be done each year, but the students hold them so close to their hearts and their families look forward to hearing them that it would feel strange not singing them. That's the beauty of tradition united with music; it brings people closer together and creates lasting memories."
No matter how popular Christmas songs are, they will always hold a special place in our hearts. The night ended on a high note (pun intended) with all choirs coming together to sing "Night of Silence" and "Celebrate!" Past Norwin Alumni were invited on stage to conclude the concert.
Although this was a fun winter concert, many seniors are saddened by this being their last. Senior Bella Watkins, member of the Chamber Singers and Show Choir, spoke on this and how she feels.
"I'm going to miss singing and learning songs with people," said Watkins. "I never thought about this being my final winter concert."