Mean Girls cast list
The lights beat down on the students on stage. Their hearts race as they begin to dance. For members of the Norwin Theatre Company (NTC), this feeling is nothing new.
Auditions for the NTC's spring production of Mean Girls were held on Nov. 11 and the finalized cast list was posted on Nov. 23. Selection of the cast is based on multiple different factors. The directors casting the show take into consideration three main aspects: vocal ability, dancing ability, and acting ability.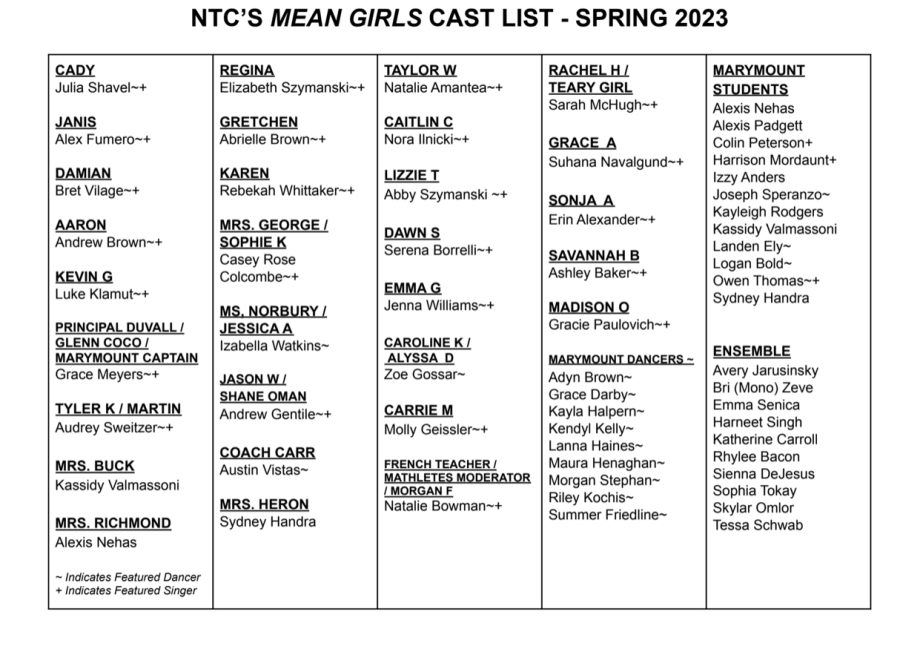 Dance auditions are in person with a callback round, and a vocal audition is submitted online. Lead callbacks will occur for anyone the directors feel may potentially fit a lead role. The first and biggest roles selected are the leads, the main characters of the show. Then, the "named characters" are selected, having a few lines each and being featured dancers and singers in multiple scenes. Dancers and ensembles are then selected to pull the show all together.
"
The audition process is nerve wracking. You never really know exactly how you did and the cast list is released."
— Nora Ilnicki (11)
The cast list of Mean Girls highlights the abilities of students who perform well in modern musicals; last year's production of Bring It On was similar to Mean Girls in both music and dance style.
 "Mean Girls is a contemporary musical that was first produced in 2017 so the music is really similar to what you might hear on the radio now," said choreographer and director Erin Shrader.  "It has a lot of pop and rock influences which is a great style for the Norwin students.  The dancing you'll see in the show will also be very contemporary but the fun part about Mean Girls are the moments where we have some variety. Though you'll see a lot of hip hop or commercial jazz (like what you might see in a music video), there is also a number with tap dancing, some fun lifts and partnering and even some moments with lyrical ballet! We have a lot of really strong dancers in the cast and it's exciting to be able to do a show that can show off their dance ability".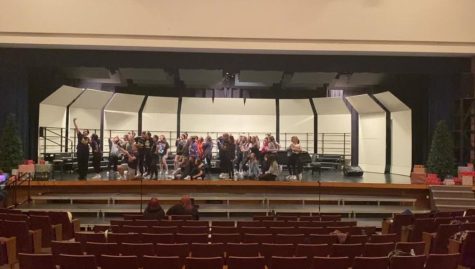 The goal in selecting not only dancers but the entire cast is to have each role suited as close as possible to the original role. Each cast member brings something different or unique to the table and those unique traits are considered when selecting the cast. Vocals, dance, character development and acting are the aspects that bring a show together, but those traits aren't the most important element of a successful performance.
"The real key to success as a performer is commitment and willingness to try," said Shrader. "As long as a performer is committed to their performance and they are open to pushing themselves to try the things they may find challenging, they will do well in our shows. Attempting to try new things can be scary but performers who are able to move past that end up being much more comfortable and confident on stage which, in turn, makes their performances more fun for the audience to watch." 
Putting together a production like Mean Girls is not an easy thing to do. It takes ample time, dedication and compassion from all involved,
The cast of the show is ready to begin working on the show. The musical will take place from March 23-26, and the NTC hopes to see you there!