Norwin dominates DECA
The Norwin DECA team sent 19 members to the state qualifying event at Hershey in February.
Norwin's DECA chapter brought 40 students to Duquesne's Power Center for the annual Pa DECA District III Career and Development Conference.
On Dec.13, DECA's District 3 event took place at Duquesne's Power Center  and lasted from 9:00am – 4:00pm. Students had around 2 hours to look over their materials and talk with other students from 4 other schools including Taylor-Allderdice, Bethel Park, Freeport, and Highlands High School.
Prior to the conference, DECA members took a 100 question test on either Thursday Dec. 8 or Friday Dec. 9. These tests were different for every category as the questions were designed for students to develop a baseline understanding of their topic. These tests make up most scholarship  considerations for the DECA organization.
The first event of the day was was a speech from Mrs.Smoller, the DECA adviser for Bethel Park High School. Smoller spoke to students about what to expect from the day's events and after that, things were off to the races.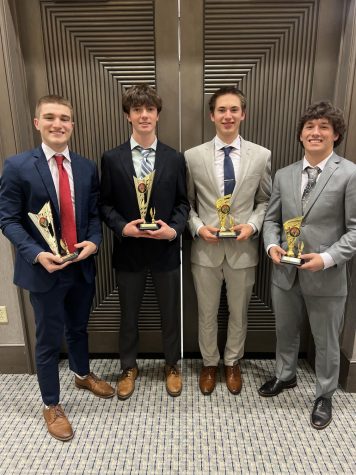 "I've done DECA for a few years now," said Steven Rodgers (12). "I was able to prepare for the competition by looking through the resource packet and being aware of the questions."
Nearly 200 students competed at the district event on Tuesday. For each event, students were given a prompt for their event. Students had 15 minutes to prepare and create solutions. After their prep period, it was go time.
Students role played the events they chose in front of judges. The judges based their scores two indicators: Performance Indicators and 21st Century Skills. Scores are graded through a series of expectation s that are required to be met and total at a maximum of 100 points.
At approximately 11:25, lunch was served to students and educators before or after students role play. Students toured the beautiful campus after and talked to business educators at the school.
The award ceremony took place at around 2:50 pm as all students congregated in the main event space as they eagerly awaited hearing their place.
"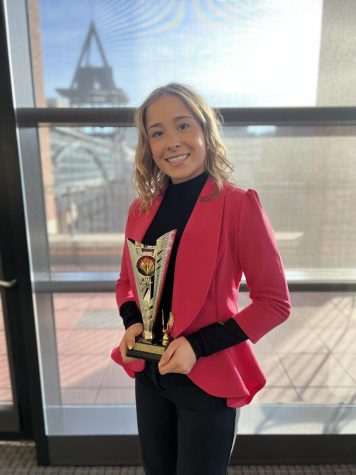 "It was amazing to hear my name called, I was nervous until they called first but it was a great experience and I'm excited for what DECA can offer."
— Emma Jiancristoforo
Norwin students send nearly half of the students to the state competition in February, taking home 20 awards, including numerous first-place finishes.
Norwin will bring 16 members to the SCDC from February 22-24th at the Hershey Lodge to compete for the International conference in Orlando Florida.