Holiday Market at Norwin
Taya Webb, Intro to Journalism Contributor
December 16, 2022
The following story is a Q & A with Mrs. Joyce Muchoney, science teacher at Norwin who is creating a Holiday Market for Norwin High School students Tuesday Dec. 20–Wednesday Dec. 21, 2022.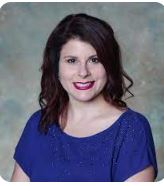 (1) What is The Holiday Market? 
The Knights' Holiday Market is a market and fundraising opportunity for clubs and activities.  Students and staff will be able to shop for items such as coffee, candles, and candy, all while benefiting Norwin's Clubs and Activities.
(2) What inspired you to create The Holiday Market?
In the past, the Envirothon team has sold coffee at lunches during the holiday season for a fundraiser.  I thought that it would be fun to include other clubs and activities, along with other products for the sale.  Additionally, my own children have always enjoyed the Santa's Workshop sales at the elementary level.  I was inspired to elevate Santa's workshop for the high school level. 
(3) What items and clubs do you anticipate for the Market? 
Envirothon, Spanish Club, Global Scholars, Interact Club, Science Challenge Squad, and Castle Production Lab are participating this year.  We are expecting a variety of products such as coffee bags and k-cups, candy, jewelry, cake pops, holiday tealight candles, and Norwin themed stickers.  
(4) What do you want students to know about the Holiday Market? 
The Holiday Market is scheduled for December 20th and 21st during all lunches.  Students and staff should bring cash if they would like to purchase items and support our clubs and activities with their purchases.  This is a great opportunity to find the perfect gift for that special someone, or to buy a little something for yourself while supporting a variety of great causes. 
(5) Do you hope this event will continue in future years?
We are hoping to make the Knights' Holiday Market an annual event.  There was a lot of interest from clubs and activities, but the event was kicked off a bit late.  Next year we are hoping to increase the participation.