For the Kids
Why the Norwin community needs a recreational center to help grow our youth.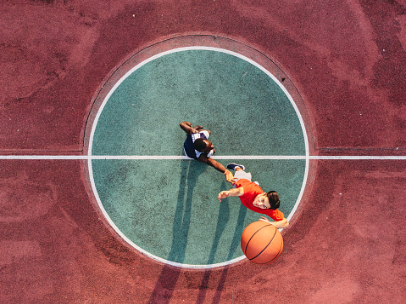 As a child growing up in the mid – late 2010s, playing outside was a must.
Most of the time, I was playing football or basketball in my back yard. My brother and I would go down to the park near my house every so often and play everything we could. The big problem always was, nobody showed up. Other than us and our 2 friends (Mike and Jake) , it was totally dead. I always wanted to play with more kids, but, there wasn't a place to do so.
Recreational centers, or community centers, are aimed at providing educational resources, indoor and outdoor activities, and spending time with your community. This leads me to an important question: Why doesn't the Norwin community have a recreational center?
To start off, what are the benefits of having a community center? According to Study from University of Chicago community centers provide a safe area for kids and teens alike to enjoy fun activities, like arts and crafts or sports, in a safe area which helps reduce crime and drug use.
Recreational centers also help they community by helping provide meals for underprivileged members of their communities. According to National Recreation and Parks Association, "parks and recreation systems in the U.S. feed more than 560 million meals to children annually through after-school and summer programs."
Recreational centers provide a social atmosphere, beneficial for all ages. According to 2018 loneliness statistics show that 30% of older adults reported loneliness. Rec centers allow a sense of community amongst older Americans and help increase inclusivity.
Recreational centers get kids moving. America's obesity problem is rising and the way to combat that is by getting 60 minutes of exercise or physical activity per day.
According to Queensland Government, being active leads to "improved mental health, improves concentration skills and ability to manage anxiety and stress. enhanced social skills and develops skills such as cooperation, teamwork, and a great way to have fun, meet new people and develop friendships."
I know that most days when i come home from school and finish my work, I am left bored and unable to do anything but sit and scroll. They call sitting the new smoking and its hard to disagree with that. Yes, I go to the gym a fine amount and love going to my brother's basketball games, but there is definitely an itch needing to be scratched.
The same sense of loneliness affects the youth in America.  According to Cerritos.edu, "With the increased use of technology, children might not be adequately developing their social skills."
"We need a rec center for sure," said John Olshanski (10) " I think it would serve the community well and there isn't that much to do, so to have an entertainment center like that would help the community. I think it would also generate a lot of revenue for the community."
Recreational centers establish a sense of unity amongst the community. If we can agree to organize a group to support plans to build a recreational center, we can allocate public funds to pay for it.
"A rec center would've helped me become more athletic and help to develop my social skills more," said Luke Stukus (11). "Rec centers help create teamwork and helping to solve the hunger problem."
The versatility of these community centers are amazing as well. People of all ages come together to enjoy a public space that can be used by anybody.
My ideal community center sounds something like this. The opening area would consist of  an open communal space with tables set up for food, arts and crafts, social interactions, tutoring, and any possible fundraising events.
The next order of business is building a state of the art Olympic sized swimming pool. This can be used of diving, swimming, private lessons, and hold meets and practices for teams looking for a temporary home, if needed.
My ideal recreational center would install a massive hard wood floor for different sports like pickle ball, basketball, volleyball, futsal, and a variety of other sports and leisure activities.
The last area that should be installed is a gym. Filled with equipment like racks, benches, smith machines, treadmills, row machines and more. A gym will help increase strength training amongst all ages and help build a stronger generation for our future.
There currently aren't many nearby options and the options available are either far away or pricey. An affordable rec center in Norwin might not happen any time soon, but it would be an excellent addition to our community.
Leave a Comment
About the Contributor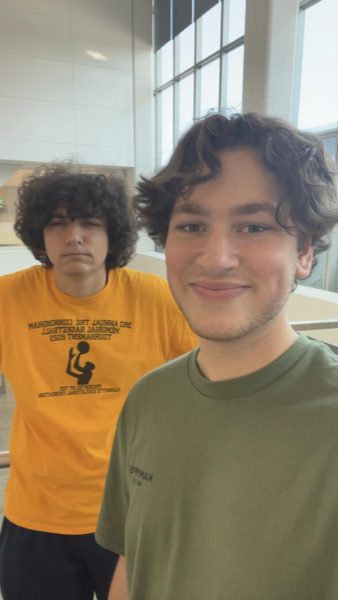 Anthony Olshanski, President
Anthony is a Senior at Norwin High School and is the President of the newspaper. This is his second year as a part of the staff as he continues his role...