Thrills on the hills
Norwin Ski Club visits Jay, Vermont for a skiing trip.
Norwin Ski Club took to the snow in Jay, Vermont for their 2023 skiing trip. 
Beginning their journey on Jan. 19, the club experienced a full two days on the mountain with nearly perfect conditions.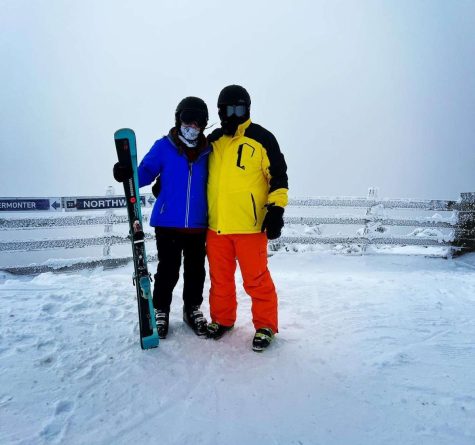 To get to Vermont, however, there was a lot of work to put into the planning of the trip. 
"Planning for the trip was very difficult this year as there are a lot of shortages in bus companies for drivers," Ski Club President Kinsey Momeyer (12) said. "We kind of had to go back to Jay Peak because of cost and being able to find buses that would take us. Another factor was that a lot of the ski resorts now don't offer group rates and we had issues with getting a new travel agent."
With an itinerary that included skiing, rock climbing, and time in the arcade, the struggles were most definitely worth it for these students.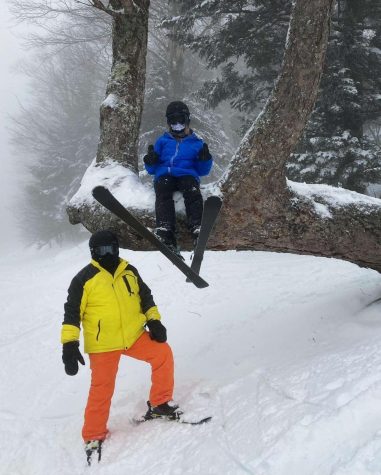 "We had to leave early because of the weather so that was a little bit of a challenge trying to get everyone here on time but we made it up there," Momeyer said. "We traveled overnight Thursday night, skied Friday, and went to the waterpark and had a late dinner on Saturday. We went skiing again and then did rock climbing and had a movie plan but everyone was tired from the trip and just wanted to go back to the hotel to watch the football game or to chill before quiet hours."
The mountain the students visited, Jay Peak, provided them with good conditions and much larger stretches to ski than most of the students were used to. 
"The weather was really good," Momeyer said. "They got ten inches of snow right before we got there and conditions were great except for fog on the top of the mountain because of low lying clouds."
The trip was most definitely a new experience for several ski club members. 
"
I decided to go on the ski trip because its my senior year and I know i would regret not going on it. I was a little bit nervous to go up to this resort but it was the best trip EVER."
— Senior Jason Lucas
"I went on the ski trip because I have never been anywhere out of state to ski and I thought it would be a cool opportunity and experience," Lauren Zona (10) said. "To go somewhere I have never been to and to do something that me and all my friends enjoy doing."
Vermont provided many life-long memories for Norwin Ski Club's members. 
"My favorite aspect of the trip was the fresh snow and getting to ski with my friends in the great conditions," Karlie Johnson (9) said. "I love being able to hang out with my friends around the hotel and talk on the lifts."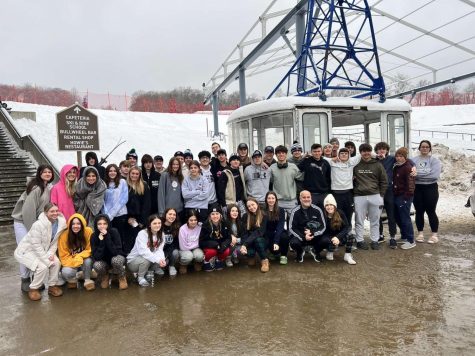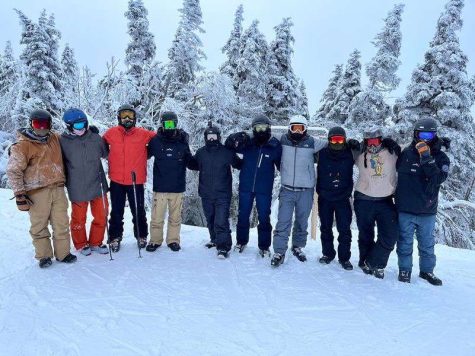 Leave a Comment
About the Contributor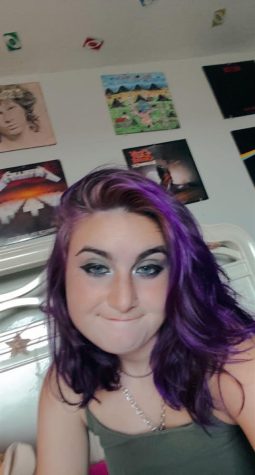 Elizabeth Long, Writer
 Elizabeth is a senior and a second year writer for the Knight Krier. She is the Vice President of the Science Challenge Squad, Treasurer of the Student...