Norwin's certainly got talent 22-23'
Students perform at the annual talent show to display an array of talents.
Between show tunes, original songs, and Irish dancing, Norwin hosted their annual talent show showcasing student's musical, comedic, and dancing abilities on Friday January 20. 
Judges and English teachers Mrs. Danae Brentzel-Martina and Mr. Brian Fleckenstein provided feedback after each performance and tallied up the scores to present the winners at the end of the show. In all, students performed twenty different acts, and four contestants were awarded prizes: Ava Mitolo (12), the audience choice vote; Ashely Baker (10), Serena Borrelli (10), Gracie Paulovich (10) won third place; Olivia Lane (10) won second; and CJ Johnson (11) won first place.
Ava Mitolo, the audience choice winner, sang "Tennessee Whiskey" by Chris Stapleton and swept the crowd away with her sweet, soft voice. 
The third place winners, Baker, Borrelli, and Paulovich performed "Super Trouper" from the hit musical Mamma Mia. 
"All of us really love ABBA to begin with, and we knew we wanted to participate in the talent show. "We thought what better song to do than the ABBA song, so we got together and practiced the trio, and we went over moves and choreography and put it together," Paulovich said.
The trio put on quite a show, with matching outfits and perfected choreography. 
 "We were going based off of Mamma Mia, and Donna and the Dynamos, and the movie and the musical, pretty much just the ABBA band all together," Paulovich also added. "So we got together and found places to get our costumes, which Serena helped with a lot, then we just pieced it all together." 
Along with performing in the "Super Trouper" act, Paulovich also did her own set for the night which included a self choreographed tap dance routine.  
Second place winner, Olivia Lane showed off her Irish dancing skills in full feis. Lane has been doing Irish dance since she was five years old, and just decided to do the talent show a few days prior. 
 "I signed up two days before the actual talent show because I decided, why not?" said Lane (10). "I've been dancing since I was about 5 and competing since I was 7, so I thought why not show everybody what I've been working on and what I can do." 
First place winner CJ Johnson played the piano and sang, "The Joke" by Brandi Carlile. 
"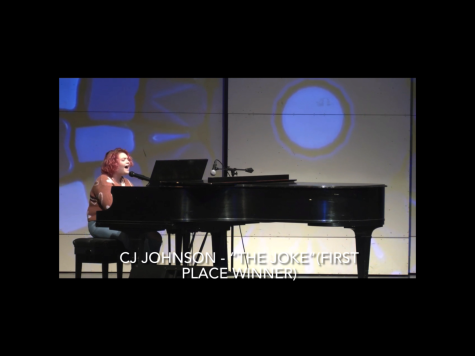 I've been playing piano for about 7-ish years, and I've been singing since I could talk.
— --CJ Johnson about the winning performance
"I've been playing piano for about 7-ish years, and I've been singing since I could talk," said Johnson about the performance. "I've always been super musical, learning to play and sing was kind of just the next step. I have a piano I take out to different bars and stuff, where I get paid to play and sing. I pretty much just used one of the songs I play most often at my gigs."
Students practiced and rehearsed the day prior to the show. Senior Emma Novotnak dealt with some troubles at rehearsal after she found out someone was already performing her song. Novotnak decided to change her performance from "Once Upon December" to "Until I Found You." 
"I had to change my song but, honestly in the end I was happy with it because I really enjoyed the song I was performing," said Emma Novotnak. "It's one of the songs that my mom and I love to sing in the car together, so having the opportunity to sing that song while she was in the audience made performing so much easier for me."
Leave a Comment
About the Contributor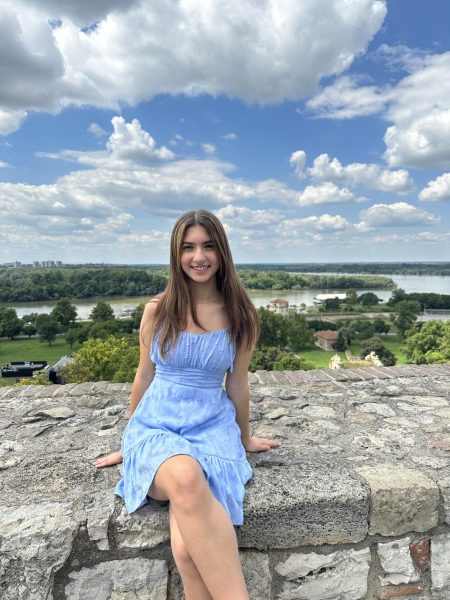 Maria Janiga, Secretary
Maria is a third year writer, the secretary of newspaper, and a senior at Norwin High School. Maria is extremely excited to write articles for the newspaper....