Open House 2022
Although students are primarily responsible for how they perform in school, parents and teachers play a notable role in children's' education.
On Wednesday Sept. 7, high school parents were invited to partake in the annual Open House. Due to the COVID-19 pandemic, this was the first in-person Open House since the 2019-2020 school year.
"Open House provides parents and teachers to make a connection early in the year and match up a name with a face," said Norwin AP Psychology teacher Patrick MacLaughlin.
In order to ensure a welcoming environment, members of Student Council stood in all hallways of the building, assisting parents in making it to their child's classes. Student Council also provided dozens of cookies in the cafeteria for parents to indulge in during their child's study hall or lunch.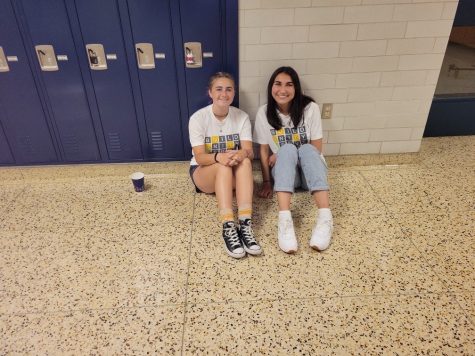 "Student Council's responsibilities for that evening were to act as guides and references for parents to provide directions around the building," said MacLaughlin. "We were also happy to provide refreshments to parents during "down times" in their students' schedules."
As parents followed their children's schedules, parents were given the chance to meet teachers while walking in their children's shoes. Teachers reviewed course syllabi and what to expect in the coming school year.
"Open House allows teachers to communicate in a more personal way expectations with parents for students," added MacLaughlin. "It allows parents to understand the personal nature of the importance of bonds with teachers, students and families."
Leave a Comment
About the Contributor
Maleah Phetsomphou, Writer
Maleah Phetsomphou is a senior at Norwin High School. This is her third year writing for the Knight Krier Newspaper. She is co-host of "The To-Knight...