The fall of the Phoenix
After over 20 years of movie showings, Stadium 18's Phoenix theater finally succumbed to its post-pandemic losses, and closed its doors for the foreseeable future.
Opened in the summer of 1999, Stadium 18 spent 13 years in operation under Destinta, as the Destinta Plaza East 22, before being bought by Phoenix Theaters Entertainment in 2012. For two decades, Stadium 18 has been home to thousands of movies and memories— a staple of the Norwin community.
Unfortunately, like several other theaters in the Pittsburgh area, COVID-19 losses took a heavy toll on Stadium 18, and it was forced to close on Sept. 6 this past Tuesday, much to the disappointment of many Norwin students.
"The atmosphere of the theater was always a fun, joyous feeling," said Norwin student, Keara Gregg (10). "There was always people in the sky jump place as well, so everyone was pretty happy no matter what you were doing there."
The loss of Stadium 18 has hit the community hard, and not just for the loss of memories and fun. Students throughout Norwin High School are frustrated with the lack of convenience with the Phoenix theater's recent closure.
"I go to the Big Phoenix for the cheap tickets and overpriced snacks; now I have to drive to Monroeville for both overpriced snacks and tickets," said Norwin student, Fritz Royce (11), who was one of the last customers at Stadium 18 on its final night open. "I will miss it a lot. I've been going there for as long as I can remember— that was where I watched Frozen for the first time, it was where I saw the Spider-Man movies for the first time. I will miss it dearly… I felt so angry. How could they do this? How could they close our space?"
Many students shared the same sentiment as Fritz Royce. Stadium 18's closure has definitely left a hole in the Norwin community.
"I loved Phoenix because it was nice to go with friends close to home," said Norwin student, Rebekah Whittaker (12). "A big part of my childhood made memories there and now it's a longer drive to get to another movie theater."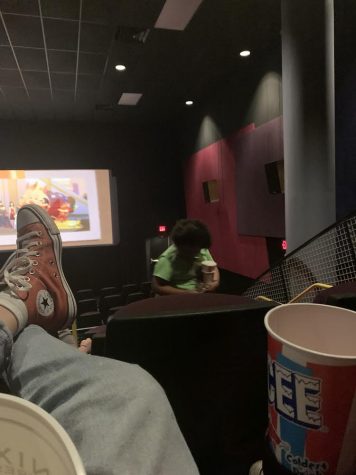 Despite all of the happiness— and convenience— Stadium 18 brought the Norwin community, its shutdown was not a complete surprise to several Norwin students. 
"My reaction at first was shock, almost, but then it kind of made sense," said Gregg, "It made sense because they had been doing five dollar movies forever, and you really can't make money off of that."
Even if Stadium 18's closure was a long time coming, its loss will be felt among the entire Norwin community. Many students, though saddened, are hopeful for the future of Stadium 18.
"If you grew up here, you know how iconic the Big Phoenix movie theater was, and it will be missed dearly," said Royce. "I hope against everything that it will one day reopen. It seriously does have an impact on me. It was a home of sorts."