Candy Cane Castle
Candy Cane Castle has been a popular and successful event for many years, and it will continue to bring joy to young children this upcoming Christmas. Norwin High School Student Council anticipates a fun holiday experience for the entire family this upcoming weekend. 
On Saturday Dec. 10 from 9:00 a.m to 12:00 p.m, Norwin Student Council will hold the annual Candy Cane Castle. The event will include multiple holiday themed activities such as breakfast with Santa, games, crafts, costume characters, a performance from Norwin Show Choir, a visit with Santa, and many more. Tickets are currently being sold for $10.00, with children under the age of 2 entering without a fee. Vice President of Norwin Student Council Maggie MacLaughlin (12) is the chairs-person of the Candy Cane Castle event this year, and she is ready for all of her hard work to pay off through an enjoyable holiday experience for families. 
"
The most challenging part of organizing an event of this size is figuring out how to delegate responsibilities and deliver instructions to other student council members"
— Student Council Vice President Maggie MacLaughlin
"The most challenging part of organizing an event of this size is figuring out how to delegate responsibilities and deliver instructions to other student council members. Being a student council officer involves asking others in a respectful, yet clear way to perform tasks," said MacLaughlin. "It is impossible to set up for Candy Cane Castle with one person, so my job is to make sure every council member works together to make this event successful."
This event requires a lot of dedication and time to be successful for the Norwin Student Council. Candy Cane Castle is a project that takes collaboration, as
MacLaughlin states above. Members of STUCO arrive at 7 a.m to set up the event, and leave at 1 p.m after cleaning up. 
"Candy Cane Castle is very strenuous. There is a lot of work that is required from all of us, whether it be helping with food, games, crafts, and more," said Molly Geissler (10), a member of Norwin Student Council.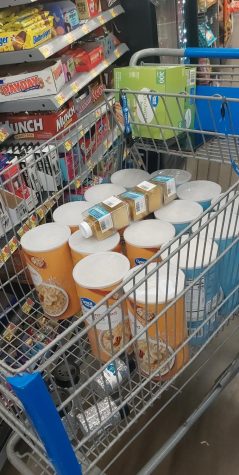 Despite the massive amount of work put into this holiday fun-filled experience, the hard work pays off through the profits made from the event. After doing the event for over 30 years, it typically attracts over 1200 people, bringing in a huge profit for the Council. The money earned from the event is planned to be used to benefit future opportunities for STUCO. 
"The profits made from this event will be utilized by the Student Council to plan future events, such as our annual egg hunt event and senior citizens dinner in the spring," MacLaughlin said.
The 2021 Candy Cane Castle event had decorations such as red and green streamers covering the cafeteria ceiling, and a train chugging through the first and second floor of the building. Norwin School District families, students, and staff are excited to see and hear about what is to come for this year's Candy Cane Castle event, and the Norwin Student Council is ready to deliver.
"Many of the segments involved in this event are beloved by children and parents alike, but I think that the games are the most popular part of the event," said MacLaughlin. "Children tend to love the multiple bouncy houses, obstacle courses, and other games that we offer. We are chosen to add a few additional games this year in addition to our traditional ones."
Leave a Comment
About the Contributor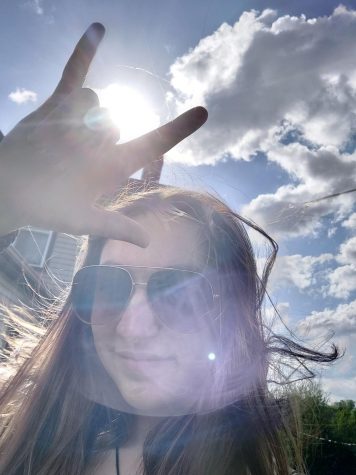 Mia Pierce, Writer
Mia Pierce is a sophomore at Norwin High School and a first year writer for the Knight Krier. In addition to writing for the newspaper, Mia is a leader...