Norwin brings home gold at SCDC
Norwin's DECA club brought 16 to Hershey for the annual PA DECA State Development Conference.
From Feb. 22-24, Norwin's DECA Club competed at the annual State Career Development Conference in Hershey. The 16 Norwin students competed against over 7,000 students for a spot in the international conference from April 24-26.
DECA is a club specializing in fields such as business management and administration, finance, hospitality, food service management and more. At the state event, individuals competed for a top 5 finish for placing at states.
Competitors in the individual series and team-decision making were tasked with taking a 100 question test on knowledge of their specific topic, days before the competition.
Norwin students arrived at the Hershey Lodge at approximately 5:00 pm on the 24th as the festivities started with dinner, which segued into the opening ceremony. Students were directed to go to assigned keynote speakers after the opening ceremony and concluded the first night at DECA.
"We definitely studied the night before," said Emma Reese (10), who placed 5th with teammate Kate Metzger (10). "It was certainly stressful but we made it work."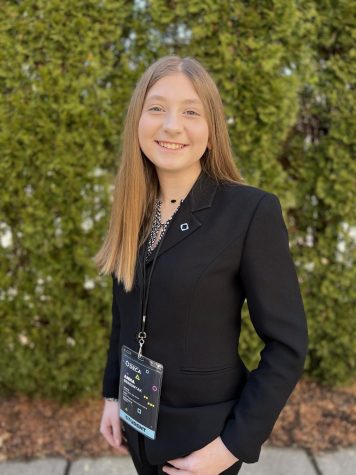 On Thursday, participants at the conference competed in 2 separate role play events, displaying their knowledge and skills in front of a judge against one another. Students were then given a few hours to do any activity that was offered at the lodge, such as the fashion show, visiting sponsor tables, or listening to a keynote speaker on a specific topic.
After dinner, the first round of awards were handed out to the contestants in each topic. Medals were awarded to those with the highest test score, highest role play score, or both. Norwin junior Anna Beresnyak scored  a top test score medal alongside teammate Ava Natale (11).
"I felt that we were very strong as a team," said Beresnyak (11). "Having both Kate, and Emma place was great and gives us confidence to go back next year."
The following and final morning, trophies were given out to the top 5 individual series competitors, and top 5 teams in each category. Both Kate and Emma brought home a 5th place gold trophy.
"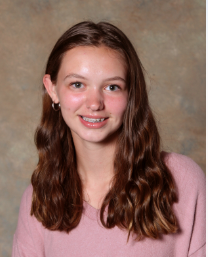 Competing against some of the best students in PA and placing was special. Placing gives me excitement for continuing to do DECA in the future.
— Kate Metzger