Norwin alumnus onto great things in South Korea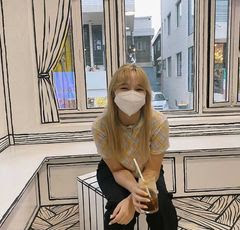 In the fall of 2018, only 1.8 percent of students enrolled in educational institutions beyond high school studied internationally. Norwin alumnus Brie Conley '21 is part of that small number, attending fashion school in South Korea.
     Conley attends the Fashion Institute of Technology(FIT) through the State University of New York in Incheon, South Korea. FIT is the first American university in Korea, and was established in March 2012. 
     Attending FIT was not always the plan for Conley. Originally, she planned on majoring in political science with hopes of becoming a diplomat. However, during the pandemic, she was able to discover what  she really wanted.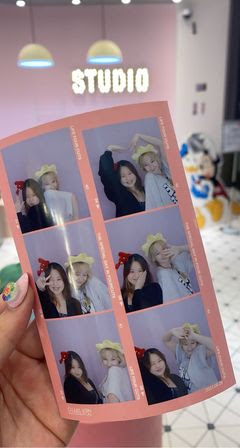 "During lockdown I was able to explore my talents and creativity," Conley said. "Then, it made me reevaluate what my true passions were."
     This new feeling of creativity led Conley to discover FIT while researching colleges online.
     "After coming across FIT, I attended an online workshop through the school. After that workshop ended, I knew that I would enjoy fashion school."
     Aside from FIT, Conley applied to two other fashion schools, the Fashion Institute of Design and Merchandise and the Pratt Institute. She was accepted into all three schools. However, she ultimately chose FIT because of its location and high rating. Best Value Schools, an organization that aims to evaluate colleges and universities, ranked FIT #1 on the list of Best Fashion Schools.
     Although exploring a new country and attending fashion school seems fun, Conley faced some challenges while transitioning into Korean society.
     "Once I got here(Korea), I was surprised by how different it is to live in a city rather than the suburbs. I realized that I needed to be independent. Coming from a relatively small town, I was used to doing everything with my parents or friends. Also, when I moved here and didn't know anybody yet, it was scary. I was worried about how much I'd truly enjoy my time here."  
     Despite the initial challenges, Conley has developed a love for Incheon.
     "I've been able to adjust to the lifestyle here, and I'm starting to love it. It has given me a sense of independence and freedom."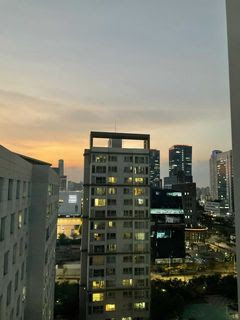 Although she's been able to reside in Incheon this year, Conley still lives under Korea's COVID-19 restrictions. Upon arrival in Korea, she had to quarantine for two weeks and receive two negative COVID-19 tests. Her classes are completely online, so she doesn't visit FIT's campus often. 
     "[In Korea] people are expected to be wearing their masks at all times, even when you're outside or sitting alone at a cafe," said Conley. "Everything here closes at 10 p.m., and you're only allowed to be with one other person after 6 p.m. unless vaccinated."
     Despite the strict restrictions, Conley still enjoys Korea. Often, she visits cafes and restaurants with friends.
     "I don't have a meal plan through FIT, and I've found that it's cheaper to buy full meals everyday instead of purchasing produce such as fruits and vegetables because they're very expensive here." 
One of the benefits of living outside of the U.S. is the ability to try new foods. Conley enjoys traditional Korean meals and dessert.
     "My favorite Korean foods are mulnaenmyeon (cold noodles), kimchi (fermented spicy cabbage), and jokbal (pig's feet)."
     For dessert, Conley orders her favorite, bingsu. Bingsu commonly consists of shaved ice, fruits, red bean, and condensed milk.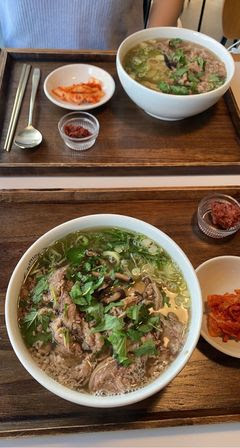 Conley plans on attending FIT until the summer of 2023 to fulfill her Associates degree in Fashion Business Management. Due to the fact that FIT Korea is a branch of      State University of New York(SUNY), most graduates apply to another SUNY branch in New York City or Italy  to complete their Bachelor's degree. However, Conley hopes to stay in Korea, and attend another fashion school in Seoul. This would give her three more years in Korea.
     "In Seoul, I want to get a degree in Fashion Design on top of my Fashion Business Management degree. I feel like having knowledge in both areas of the fashion field will help me get a job faster."
     Conley's ultimate career goal is to become a fashion stylist for a television show or movie. The HBO show "Euphoria" was one of the things that inspired her to pursue fashion.
     Although Conley's hopes and dreams aren't fit for everyone, she gives valuable advice to current high schoolers.
     "I regret not saving up more money and not taking more art classes. It's pretty obvious as to why saving money would be important, but I'd recommend everyone put 20 percent of your paycheck into savings. As for art classes, I've realized that you'll never have the opportunity to learn how to do art for free outside of high school. I spent so much time in high school trying to cram as many AP classes into my schedule as possible.
     Along with the advice, she credits Norwin for impacting her life for the better.
     "Going to Norwin gave me access to several great classes with great teachers who changed my life for the better. I'm grateful for that. Attending Norwin also made me realize that not everyone's going to agree with me or my perspectives, and that's ok!"
     She also wishes Norwin would place a higher focus on the language department.
     "If there was anything Norwin could have done differently to help me, I would say that they should put more focus onto the language department. I loved my experience learning French, but I think that possibly adding more languages would make students more engaged and interested in learning such important life skills."
     As a final statement, Conley provides an inspirational, rhetorical question for anyone.
     "We each have our own unique, individual dreams and aspirations. Why waste them by not pursuing them?"
Leave a Comment
About the Contributor
Maleah Phetsomphou, Writer
Maleah Phetsomphou is a senior at Norwin High School. This is her third year writing for the Knight Krier Newspaper. She is co-host of "The To-Knight...