Diplomacy is back- at least in person
Model United Nations club students competed at Duquesne annual conference.
On March 3, hundreds of high school students from the Pittsburgh area woke up, put on their suit and tie- or blouse, skirt, and heels- and prepared for a day full of debate and discussion. Instead of staying home, they hopped on school buses and drove to the big city, hoping to solve various global crises, and prepare themselves for changing the world.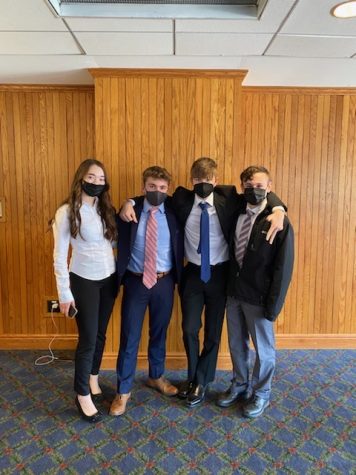 Twenty Norwin students attended Duquesne University's annual Model United Nations conference where Norwin participants did extremely well, with numerous winning awards.
At each conference, students are assigned past, present, or completely false global problems to deal with. They can range from dealing with cutting the use of fossil fuels to stopping nuclear aggression in East Asia to handling biological warfare. This year Duquesne's challenges dealt with biological warfare, domestic terrorism, medical waste, destruction of coral reefs, introduction of eSports into the Olympic Games, environmental impact of the Olympic Games, UN peacekeeping malpractice, managing nuclear waste, and the use of autonomous robotics in combat. Despite the various challenges presented to Norwin students, they prepared well and presented valuable solutions to each problem.
Norwin students proved their wealth of knowledge and strong argument skills by winning awards such as Outstanding and Excellent Delegate. Four students won awards from the following committees: Disarmament and International Security(DISEC); Security Council(UNSC); International Olympic Committee(IOC).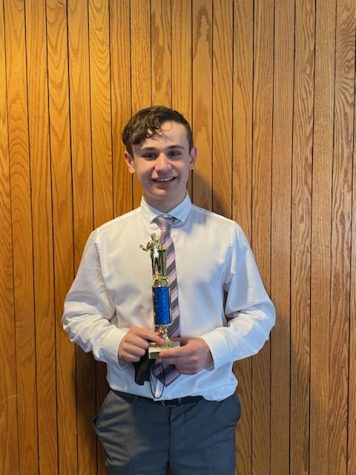 Despite never attending an in person conference prior to Duquesne, freshmen Molly Geissler and Harneet Singh won Excellent Delegation in DISEC. The delegates represented Egypt.
"It was a great feeling to know that all the hard work my partner and I put into this conference paid off in the end," said Geissler. "It also gives me much more confidence going into future conferences knowing that I am capable of winning."
"This was a great opportunity for Molly and I," said Singh. "All of our hard work paid off, giving us a major confidence boost. This conference was amazing for out first in-person conference."
Junior Brady Johnson also won his first award at the conference, being named Outstanding Delegate in the IOC.
"It was excellent getting back into in-person conferences for the first time since my freshman year," said Johnson. "This was my first win, and it will definitely serve as an excellent motivator for the future."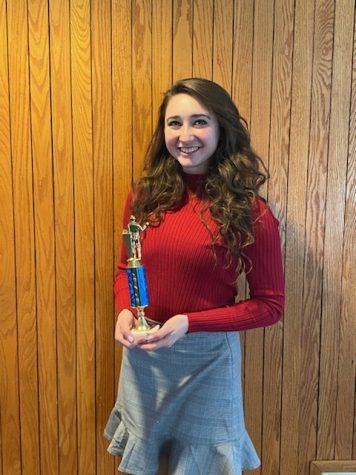 Senior Shawna Sinchak closed her high school Model UN experience the best way possible through winning Outstanding Delegate while representing Brazil in the UNSC.
"I was so excited when the presenter called my name for my award," said Sinchak. "This award is even more important since it was the first time in my high school career where I earned an award for speaking and debating, rather than writing a position paper.  This way a perfect way to finish up my high school Model UN experience ."
At the conclusion of the conference, Duquesne Model UN Club attendees were thanked for peacefully cooperating and creating intelligent and valuable solutions to global crises.
The Model UN team has two remaining conferences this school year which take place in April- virtually at the University of Pittsburgh Africa Union, and in-person at Westminster College.
"I look forward to seeing students continue to have success at future conferences," said Sturm. "If they prepare and speak just as well as they did at this conference, then I expect them to win many awards. They truly demonstrate diplomacy."
Leave a Comment
About the Contributor
Maleah Phetsomphou, Writer
Maleah Phetsomphou is a senior at Norwin High School. This is her third year writing for the Knight Krier Newspaper. She is co-host of "The To-Knight...