Swinging straight away for Norwin Girls Golf team
The 2022-23 season has seen positive change for the Norwin Golf Knights and the girls team.
The Lady Knights Golf team are pushing through to the end of the season and their 5-6 record is improved from their 3-9 campaign a year ago. The team lost 4 seniors last year with Abby Knouse, Lillian Hope, Jessica Bushik, and Mallory Wensel. This, however, didn't stop their pursuit of continuing to improve year to year.
Golf is a fun, yet complicated sport that has many intricate details and rules that set the sport apart.
Teams bring 6 players to each match. The lowest score is eliminated and the top 5 are added up to get a total for the team's points. Typically scores can range anywhere from high 180s to low 190s, up to high 270s and 80s.
This is offseason has led to big improvements that have helped the Knights win so many matches and succeed as a team.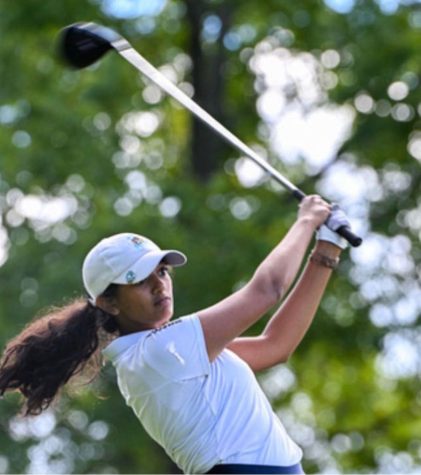 "I believe that a majority of what has led to our teams' success this year is the amount of practice we've been enduring," said Suhana Navalgund (11), varsity golf athlete. "With more consistent practicing, we have been able to drastically improve our scores and in result, showing an increase of wins throughout the season."
With key contributors Suhana Navalgund (11), Sadie Farrah (12), and Emily Petrulak (10), the Golf Lady Knights won the opening match of the season 216-226 against Hempfield on Aug. 16.
After the opening win, they came home for their second match at Victory Hills golf course but fell to Franklin Regional 226-193 just one day later. The next match was against a strong Penn-Trafford team in which would see another defeat of the Knights 188-203. With another loss back on the road against Connellsville 198-201, the Lady Knights were feeling down on their luck.
After this unlucky stretch, however, something clicked for the Knights.
"We were able to adjust accordingly and make the necessary changes which lead not a big difference when it came to the games as a whole," said Navalgund (11) and things quickly turned around.
It started with a big win against Hempfield 198-215 coming home after being on the road against Connellsville. This kicked off a 3-game winning streak for the Knights as they blew out Gateway with a huge 215-269 win on the road. Their final game of this stretch was another lopsided 200-255 win against Indiana High School.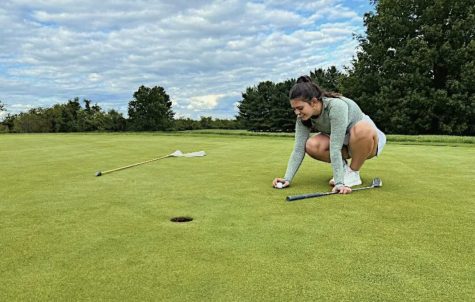 After this stretch however, they have lost 3 out of their last 4 as they sit at 5-6 for the season.
On Sept.27 WPIAL 3A individual first round events took place with Norwin's Adalena Robb (9) advancing to to finals as Norwin's only representative.
"It was a great experience and it was nice to be able to represent the Lady Knights golf team as a freshman." said Robb (9), "It was amazing to be able to be #1 for my first year on the team. I'm looking forward to playing next year."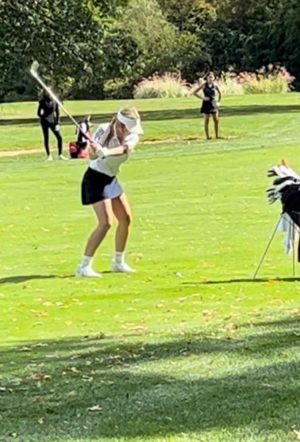 The following week on Oct.4 the final round of the WPIAL individual finals took place with Robb (9) taking home 27th place for Norwin.
"As the head coach, I couldn't be happier with the group of girls I have," head coach Sonnino Bruni said. "I am truly blessed to have these girls, all supporting each other as teammates should. Looking forward to another successful season."