Norwin Wrestling experiences unprecedented success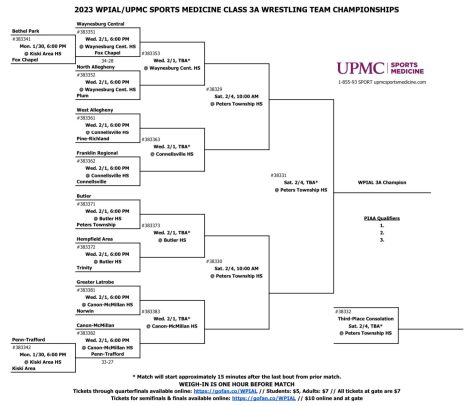 The Norwin Wrestling team secured a spot in the class 3A Wrestling Team Championships with minimal losses. With a season record of 14-2 and a section record of 4-1, the team is in a good spot for their upcoming matches and a shot at the section title.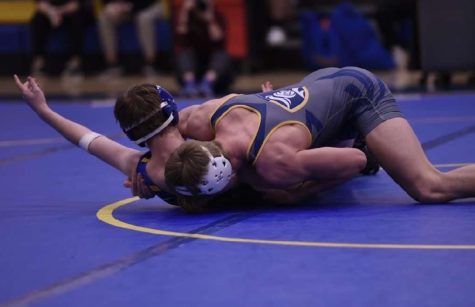 December, the start of their season, was a good month for the team. They dominated Carrick 63-12 on Dec. 8 and triumphed over Thomas Jefferson 42-24 on Dec. 21. These two matches set the winning precedent for the rest of their season, as was their time at Ephrata Duals, where the Knights won four of their five matches. 
"The most memorable moment while wrestling this season was at the Ephrata Duals when the team was watching one of our beginner wrestlers in a scrimmage," Larry Goughnour (10) said. "Though it was not the craziest match, it was so amazing to see our team and the opposing team cheering like crazy for their teammate."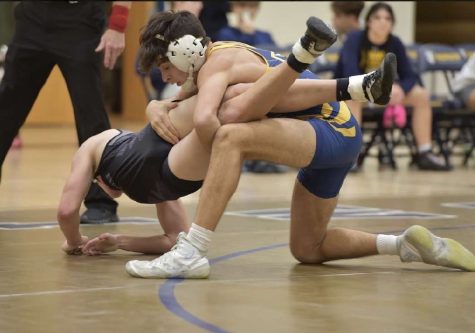 One of the main reasons behind the knights' success this season has been their leadership. Both the coaches and leaders within the team push the team to do their absolute best and achieve their goals. 
"We never have specific goals," Head Coach Kyle Martin said. "Instead we focus on athlete-specific goals and do everything we can to help them reach their goal, whether is it to get in shape, build muscle, win a state championship, or make a world team, our coaching staff is driven to help every athlete challenge themselves to be better in all aspects of life and reach their level of success whatever that may be."
The team has done particularly well at learning from their past matches and using that experience to their advantage.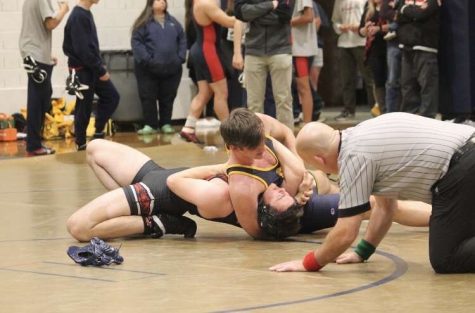 "I feel the team this year has been successful with learning from their mistakes," Aiden Yuscinsky (12) said. "We go over every detail of what someone did wrong in a match as well as watch videos to understand what to improve upon."
This preparation and working on their weaknesses helped further on into the season. 
Come January, the team saw much success both as a team and as individuals. On Jan. 4 the team defeated West Mifflin 53-15. A few days later on Jan. 11 they once again pulled a win 42-13 against Ringgold. That match being senior night, cheers for wrestlers Gabe Conboy, Joseph Ferrari, Kyle Gill, Josiah Pastories, Amanda Wendt, and Aiden Yuscinsky were particularly loud.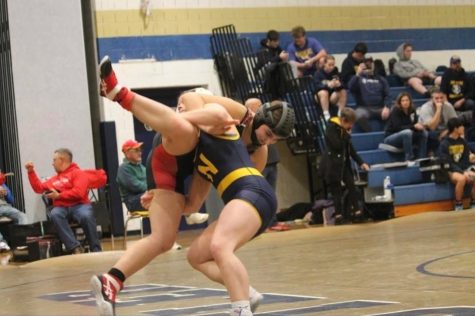 With two tournaments in January alone, the wrestlers logged alot of time on the mat. The weekend of Jan. 6 and 7 was a particularly successful one, as Norwin placed 6th out of sixteen teams at the WCCA Tournament at Greensburg Salem High School. 
This season's successes aren't exclusive to upperclassmen and long-time wrestlers. The team as a whole is fairly young compared to other teams in the section. With the lineup changing for every dual match, even the youngest wrestlers have gotten the opportunity to compete.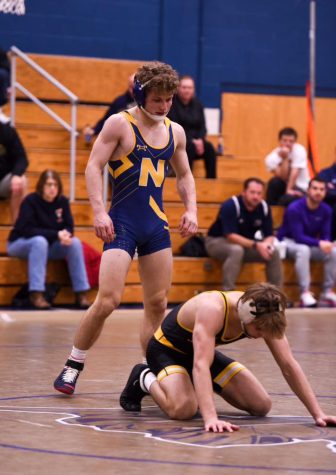 In the last few weeks, the team faced a lot of challenges. Countless wrestlers faced injury, some being out for the remainder of the season. The Knights were able to pull through in their Jan. 18 match against Franklin Regional, winning 42-25. However, their latest match against Penn Trafford ended in a devastating 31-35 loss. 
The team is hopeful, however, to use the loss as inspiration going into the 3A Wrestling Team Championships. As this is the first section championship Norwin has attended in over forty years, the team is determined to make it as far as they can. 
No matter what happens, the coaching staff is hoping to continue to expand Norwin's wrestling program. They have already been experiencing significant growth over the past few years since head coach Kyle Martin took over. 
"We are now an Olympic Regional Training Center, the only public high school in the United States to have that status," Martin said. "We planned on doing this in five years, but it happened in two. We have many athletes that transitioned well into college wrestling at NCAA D-I, D-II, and D-III institutions. We will continue this push in the future. We are on a course that is going to result in Norwin wrestlers representing the United States at Pan American, World, and Olympic championships in the future. We have a young team and a tremendous middle school group that are going to improve immensely in the next few years."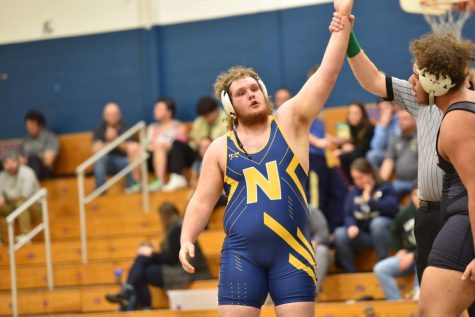 The Norwin Wrestling team will definitely be the ones to watch in the next few years as the program continues to grow and the wrestlers gain experience. Wrestlers like Larry Goughnour are already thinking about how the team can perform better next season. 
"What the team could do to improve the most at the end of the season and off season is to work harder," Goughnour (10) said. "So next season we come in with more of a punch and work to be better than what we were this season."
Leave a Comment
About the Contributor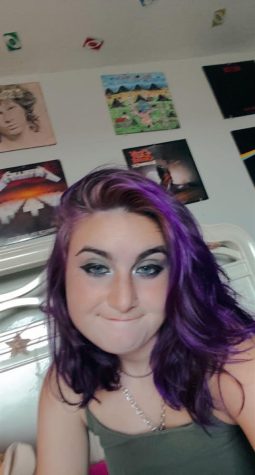 Elizabeth Long, Writer
 Elizabeth is a senior and a second year writer for the Knight Krier. She is the Vice President of the Science Challenge Squad, Treasurer of the Student...